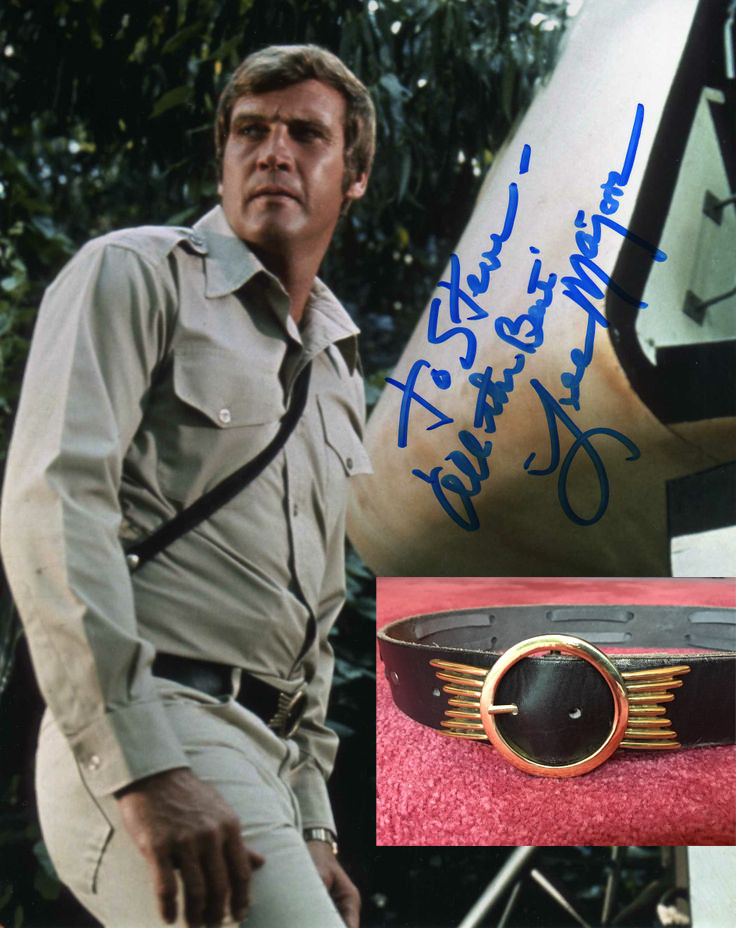 Steve Austin's Belt Buckle- Ok so it's not the exact one but it's the same one the Six Million Dollar man wore. Anything that gets me closer to looking like Lee Majors is a good thing, also I imagine he smells really good.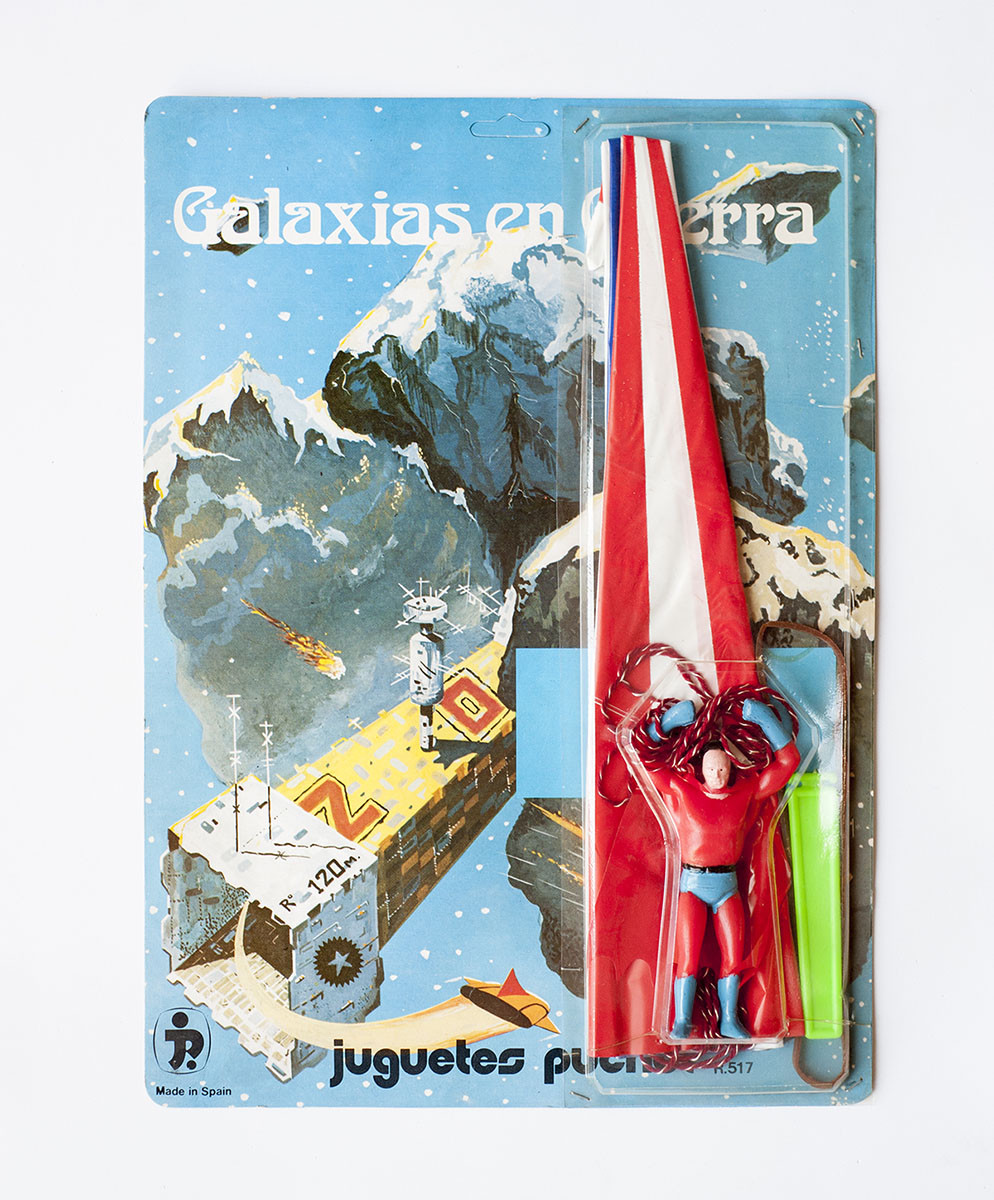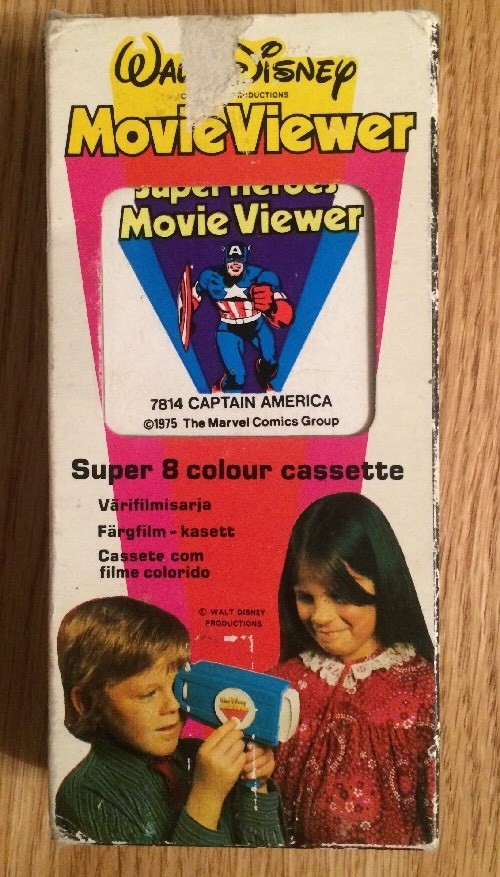 Captain America Movie Viewer Catridge- How weird is it that Cap was marketed under the Walt Disney Brand 40 years before that happened? Also, I just know this is clips of those weirdly animated Krantz cartoons, so i want it more.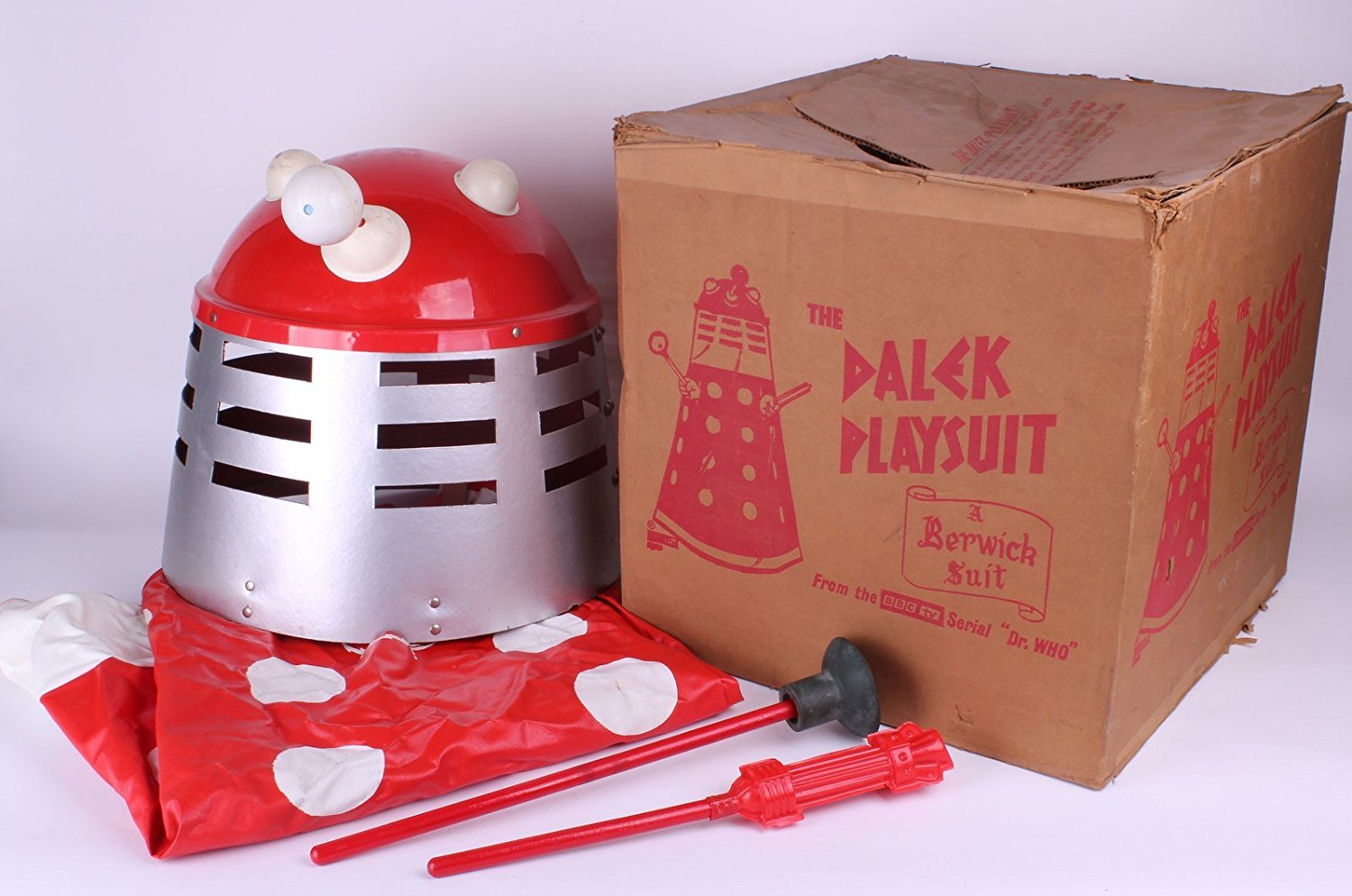 Berwick Dalek Playsuit from 1965- Even though this came out many years before I did, I love Doctor Who and the Daleks. Also, I find the wonderful simplicity of this toy very appealing.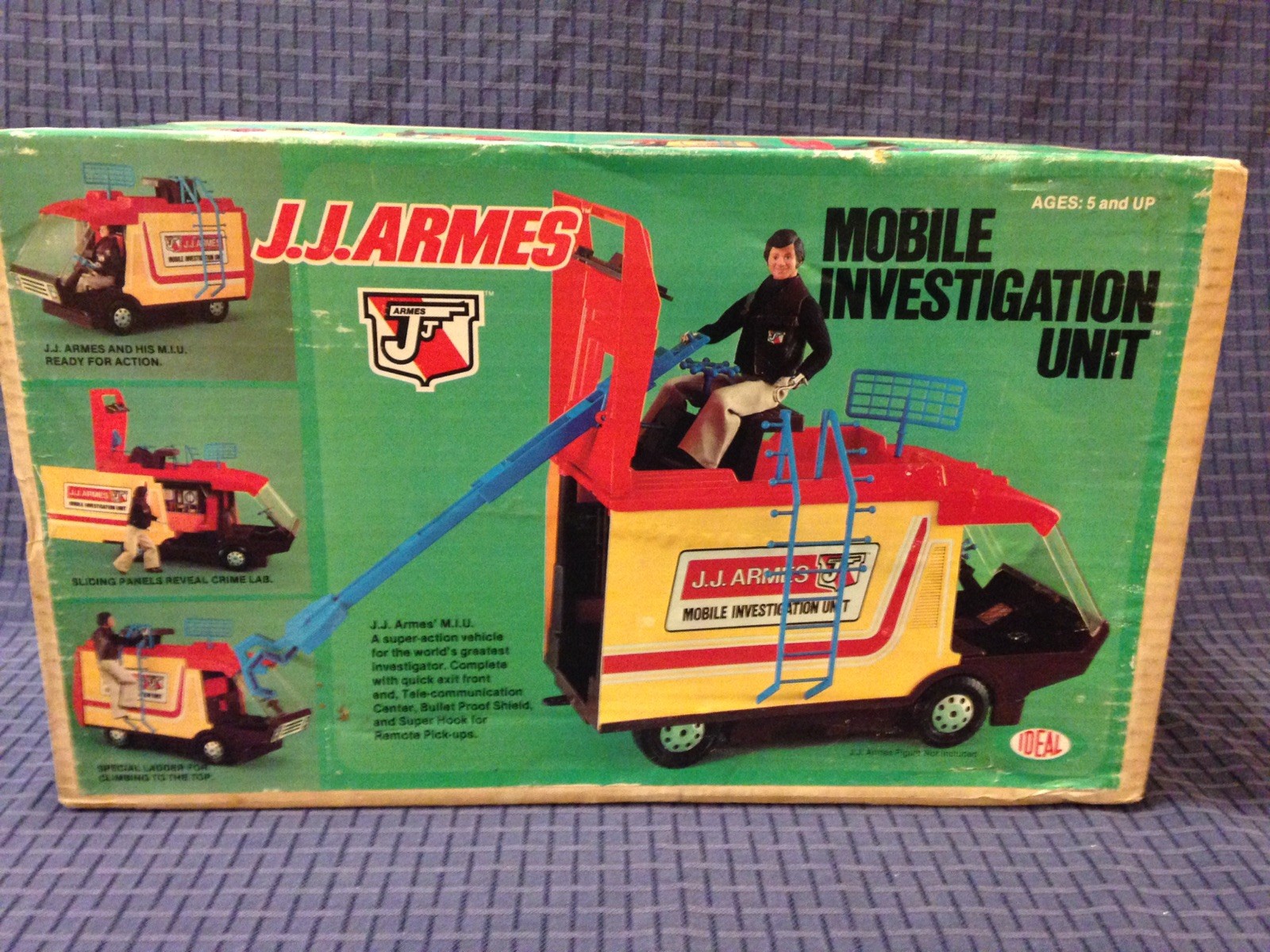 While Armes himself is a real PI with different mechanical hands, he never had a cool ride like this, I totally checked.