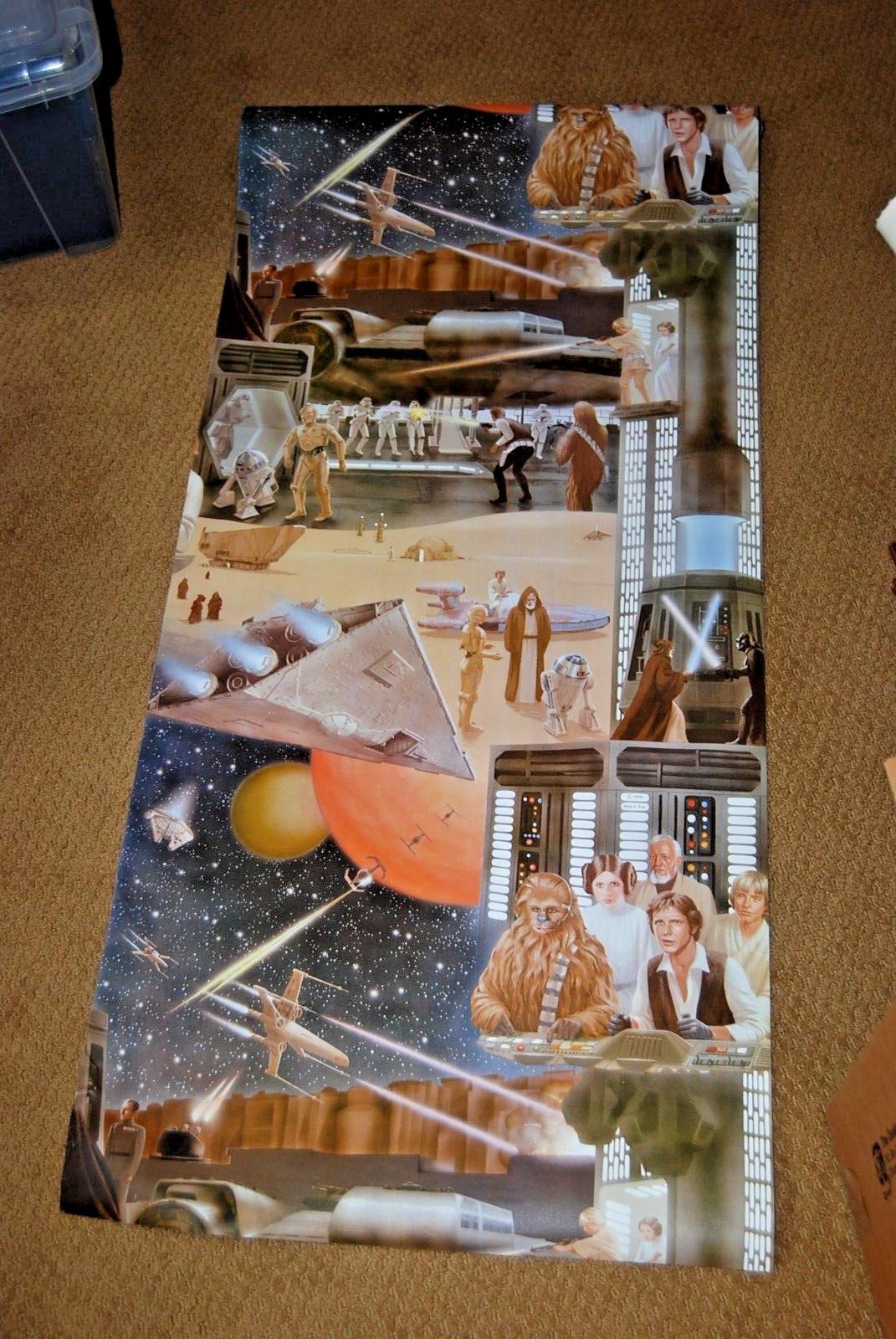 A whole roll of vintage Star Wars wallpaper- This was in my bedroom from 1979 until 1989 and a girlfriend giggled at it. Looking at is just pure infused childhood, also my mom was wallpaper obsessed, my house had a "Sid and Marty Krofft" vibe about it, I'm guessing that had a lasting effect on me.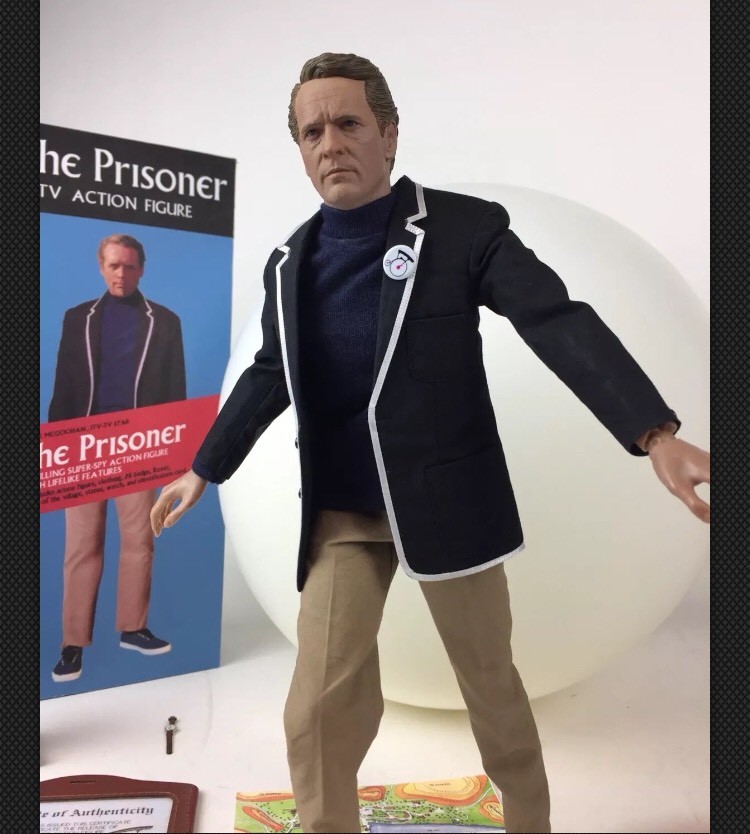 1/6th Doll of Patrick McGoohan from The Prisoner- Oh my stars, I want this more than air right now. I'm not even that big on 12" action figures (despite owning dozens) but I am such a big fan of this series it doesn't matter, this is seriously wonderful.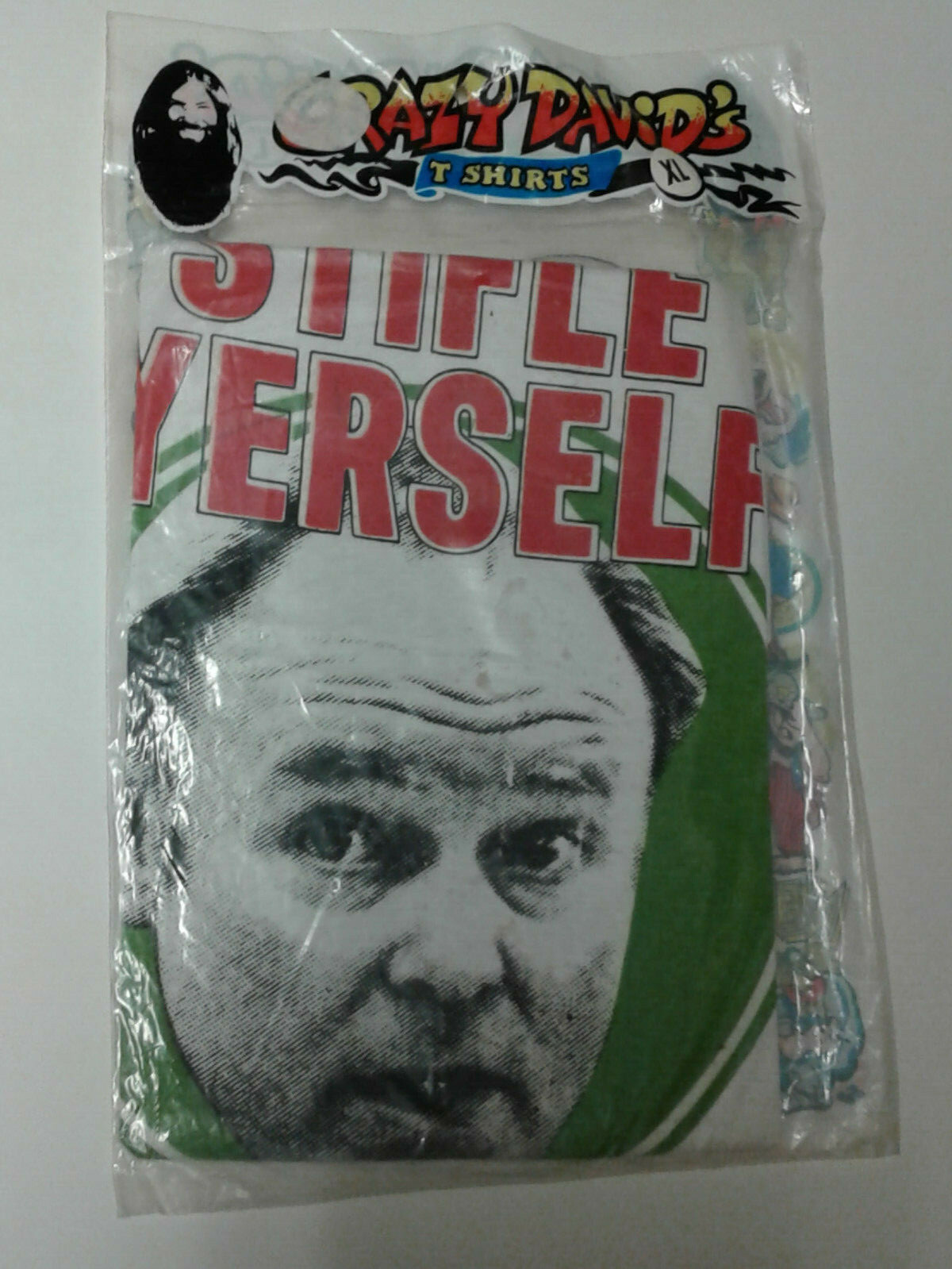 Archie Bunker T-Shirt by Crazy David- "Crazy David" was this cool Toronto T-Shirt Business that had ads in National Lampoon and Comic Books in the mid-1970s. My dad was a distributor and at one point we had the "Crazy David" van parked in our driveway, which was a status thing when you're six. As you can imagine, samples abounded and I had a rich, full wardrobe of shirts featuring "Fonzie", "Welcome Back Kotter" and others. It all came crashing down and David himself kind of disappeared, probably a neat story in there.
A-Team Grenade Toss Set- My buddy Dave sent me this and while I'm not as big an A-Team fan as him, it is kind of wonderful absurd. It's a cardboard box with 3 grenades, the kind of toy that probably will never see the light of day again. Also, are you killing the A-Team?