Last weekend I did the annual pilgramage to Novi Michigan for Motor City Comic Con. The con is one of my favourites as it's well run and has a nice mix of modern and vintage in the dealer's room, as opposed to many local conventions. Here is some of what I saw: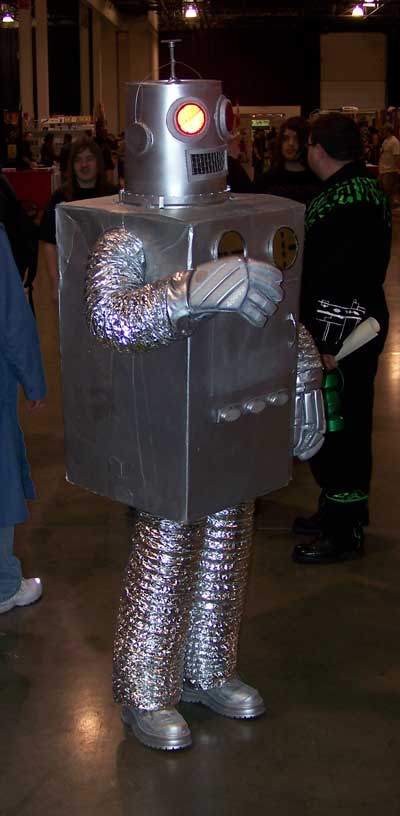 Gotta love an old timey cardboard box robot, this guy from the "Wolfman Mac" show. Something I don't get at home or in my hotel room sadly....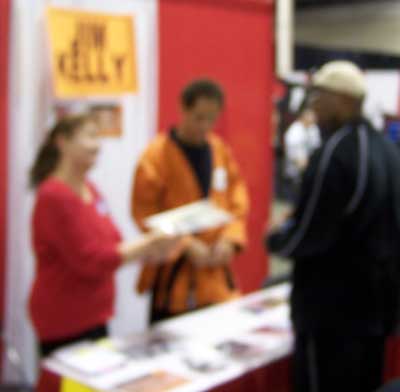 This terrible, blurry photo is the only one I took of Jim Kelly sadly. The star of "Black Belt Jones" and "Enter the Dragon" was one of the big reasons I attended this year and I'm happy to report he is truly a quality human being to meet. Kelly was one of the reasons I got into martial arts but I didn't tell him that.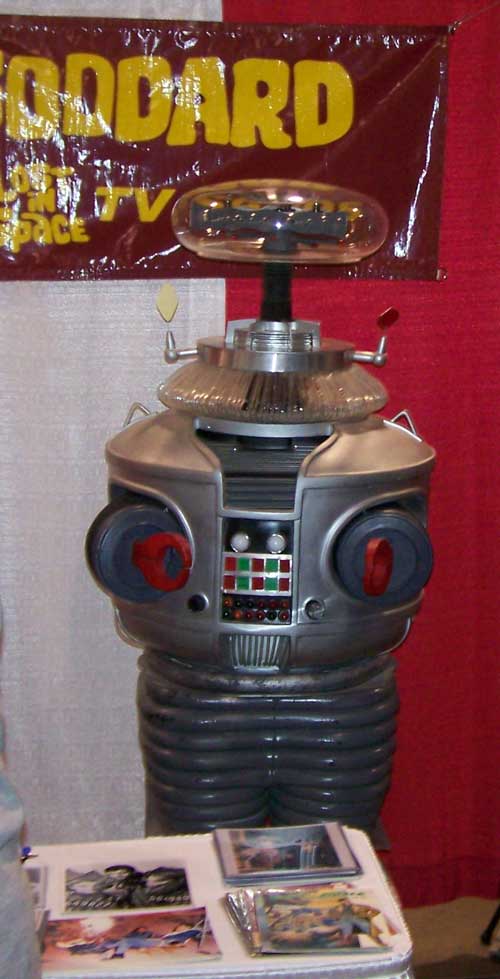 Sadly this guy wasn't signing autographs.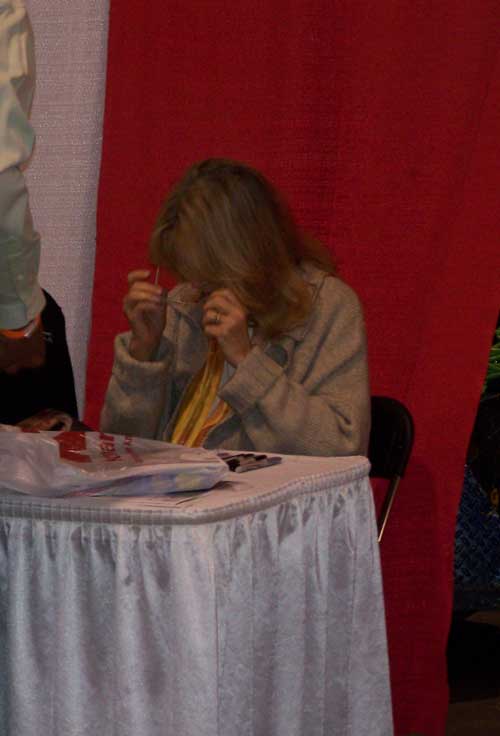 I suck at photos part 2: This is Lindsay Wagner, the Bionic Woman, you'll just have to take my word on that.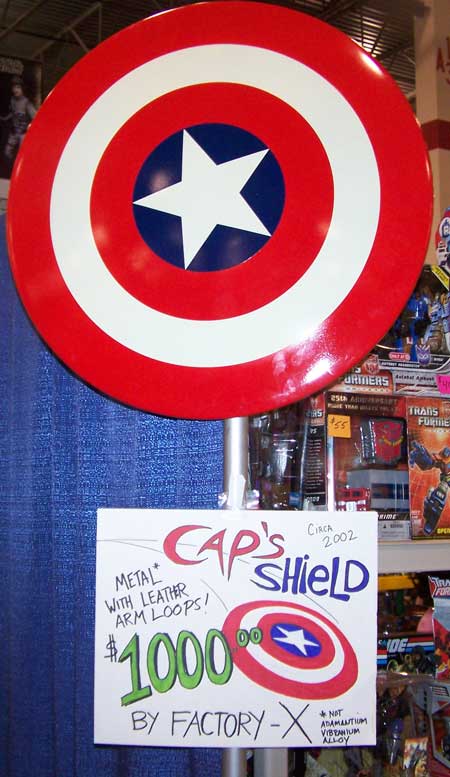 When I look at stuff like this, I can already hear my wife asking "Why?" in a very annoyed voice. She's saved me thousands of dollars over the years.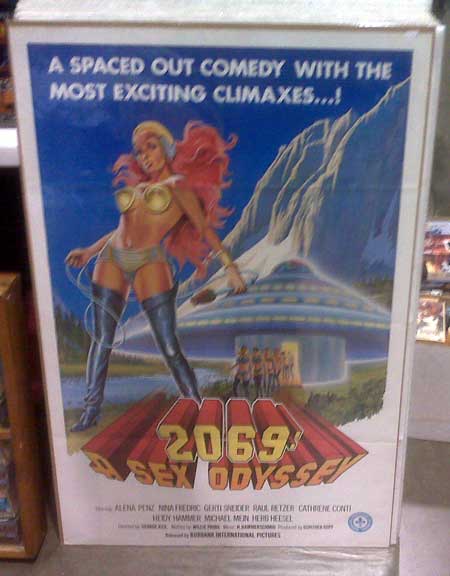 When I was 15, I somehow conned the clerk at the local videostore into letting me rent this nudey romp, it was pretty terrible and of course, my mom caught me with it. She then prompted my dad to have words with me and he had a tough time keeping a straight face. For these reasons, I reeeaaallly wanted to take this poster home, see the Captain America shield for as to why I didn't.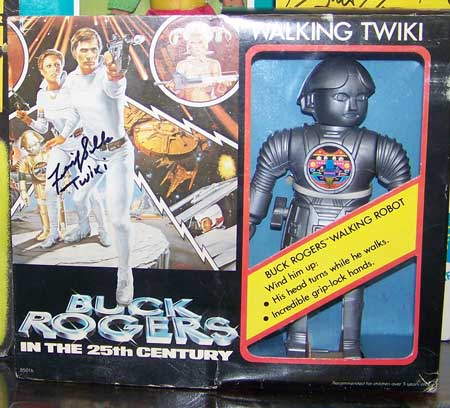 After spending the day getting both Boba Fett's autographs for my son and trying to find something my daughter would like, I picked up this fun piece autographed by the man himself. I'm a sucker for such things..