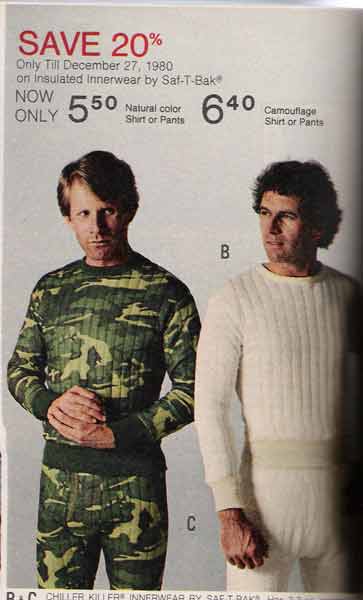 Maybe it's just me but I find this picture creepy.
It's almost as if this is a snapshot from a film where these two have just killed an old friend in a heated argument or the guy in white has finally realized he's on a hunting trip with a total nutjob.
Perhaps it's just me, either way, I wouldn't be caught dead in this and certainly wouldn't be romping around with another dude while wearing it.
On a much lighter side.......
The Megomuseum has listed yet another cool Mego Trading card, this time it's the Penguin. Scott managed to make even dorky figures look cool.