It's almost that time again, when me and many, many other bloggers participate in the annual event known as "Countdown to Halloween".
Click the link to learn more about how you can get involved.
While I have 31 days planned filled with Monsters, costumes and other fightful things I could really use your help, so I'm starting another contest.
Send me pics of your monster stuff! If you have pics of a Monster or Halloween themed collection I want to see them. I'll feature them on the weekends.
Don't have a monster collection? Send me a vintage Halloween pic! Did you meet Frankenstein at Universal Studios? Awesome, that totally works too.
Send them on down to me here and you're in.
Le Grand Prize:
The Grand Prize is a Spectre Toys Barnabas Collins doll by Spectre Toys. Yours will come with a package and you'll have to get your own cool base.

Two Runners up will get a copy of 1978 ReImagined the fantasy Mego catalog published by the Mego Museum plus Plaidstallions trading cards.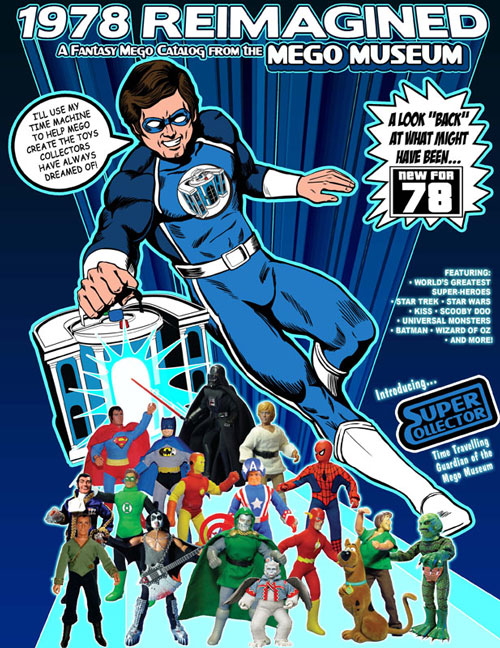 The drawing will take place on Halloween, enter as often as you like!