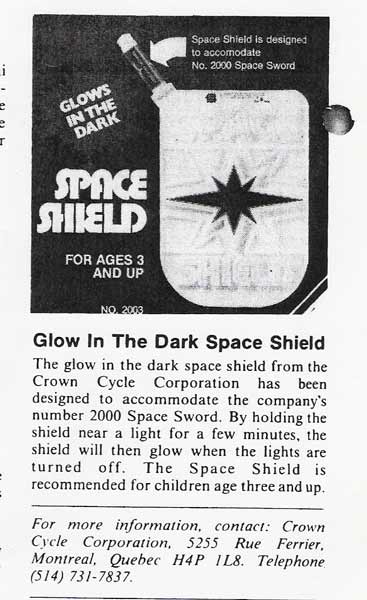 Does anyone remember these? I had both of them, they were Star Wars knock offs that somehow transcended their source material.
I'm not sure if these were sold stateside but I imagine they were. The sword (lightsabre) itself was ok but that shield just set it out of the stratosphere. It acted as a sheath and had all kinds of cool doo dads on the inside.
If anyone has any info on these puppies, drop me a line!