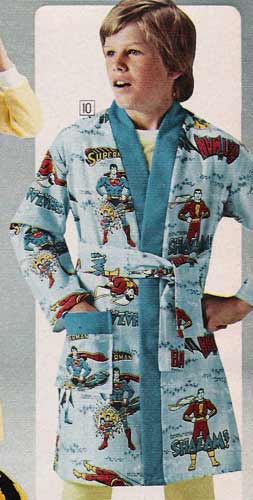 I've never seen this housecoat before but the superhero pattern is so cool. If I found this today, I would wear it and trust me, that is a really disturbing mental image.

One of the things I love about this is the presence of
Shazam!
on a lot of seventies merch, he doesn't get that respect today.
Next week I have even more Superhero goodness plus the best catalog pics I have ever seen, they're so good I want to post them now.