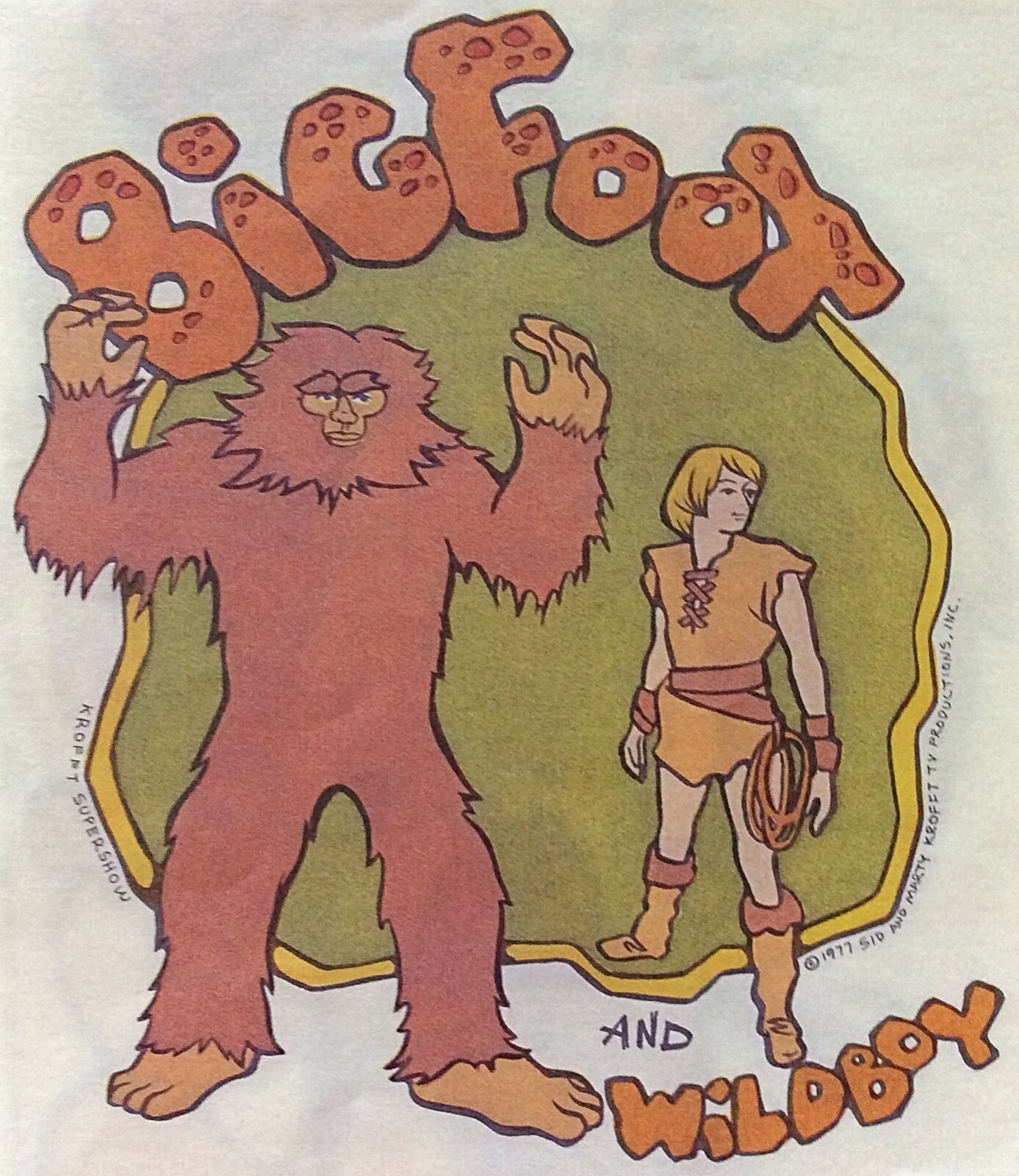 Bigfoot and Wildboy T-Shirt Iron ON- One of my favorite Saturday mornings shows growing up, even though I do wonder how it ever got made. They were the greatest Father and Adopted Son Superhero duo next to Batman and whathisface.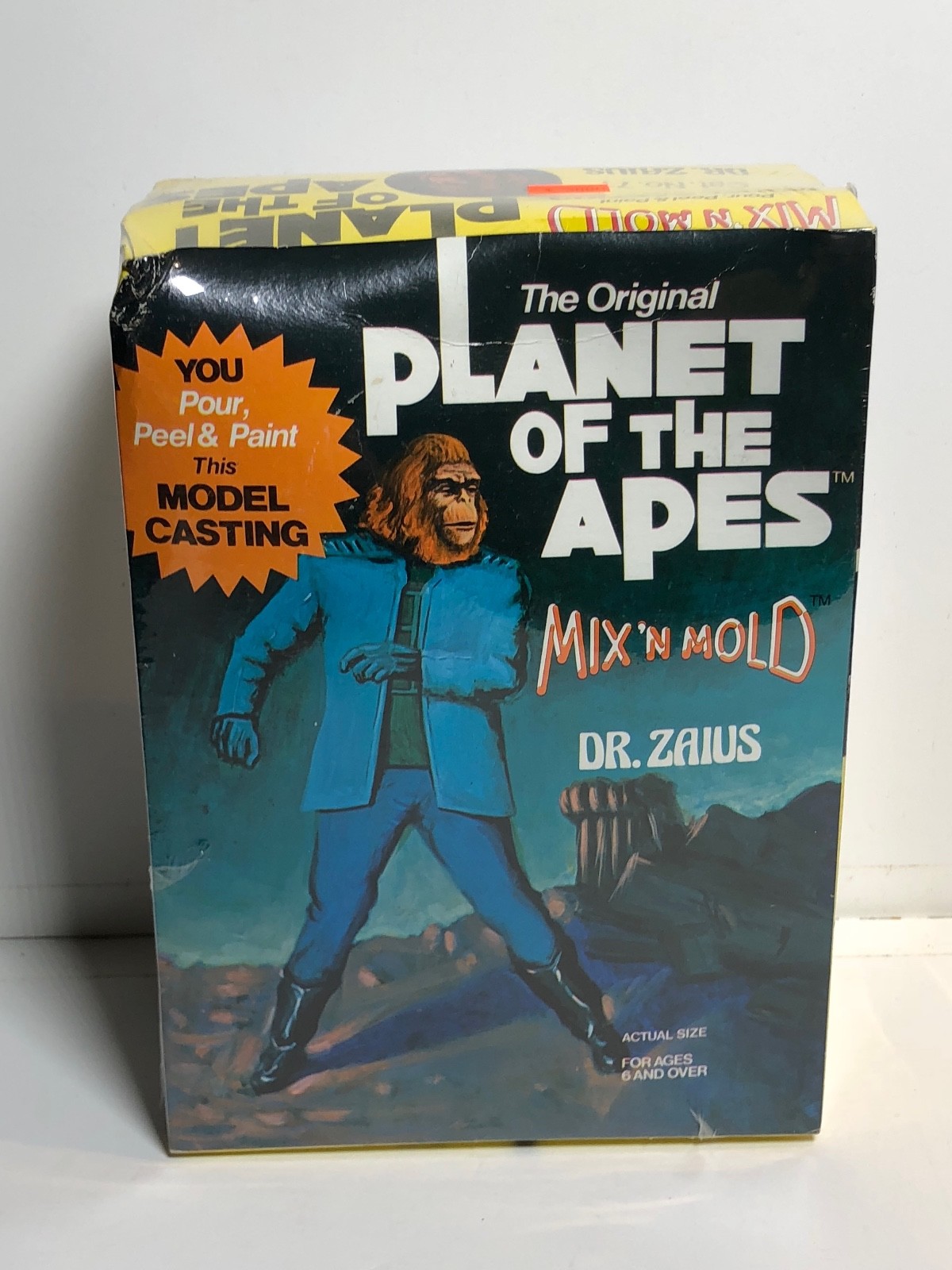 Planet of the Apes Dr. Zaius- Mix 'N Mold set: As a Planet of the Apes fan, I can't believe I've never owned one of these especially considering how you can find some of them (like the good doctor here) for a decent price. This will become a problem once I pay off my Christmas credit cards.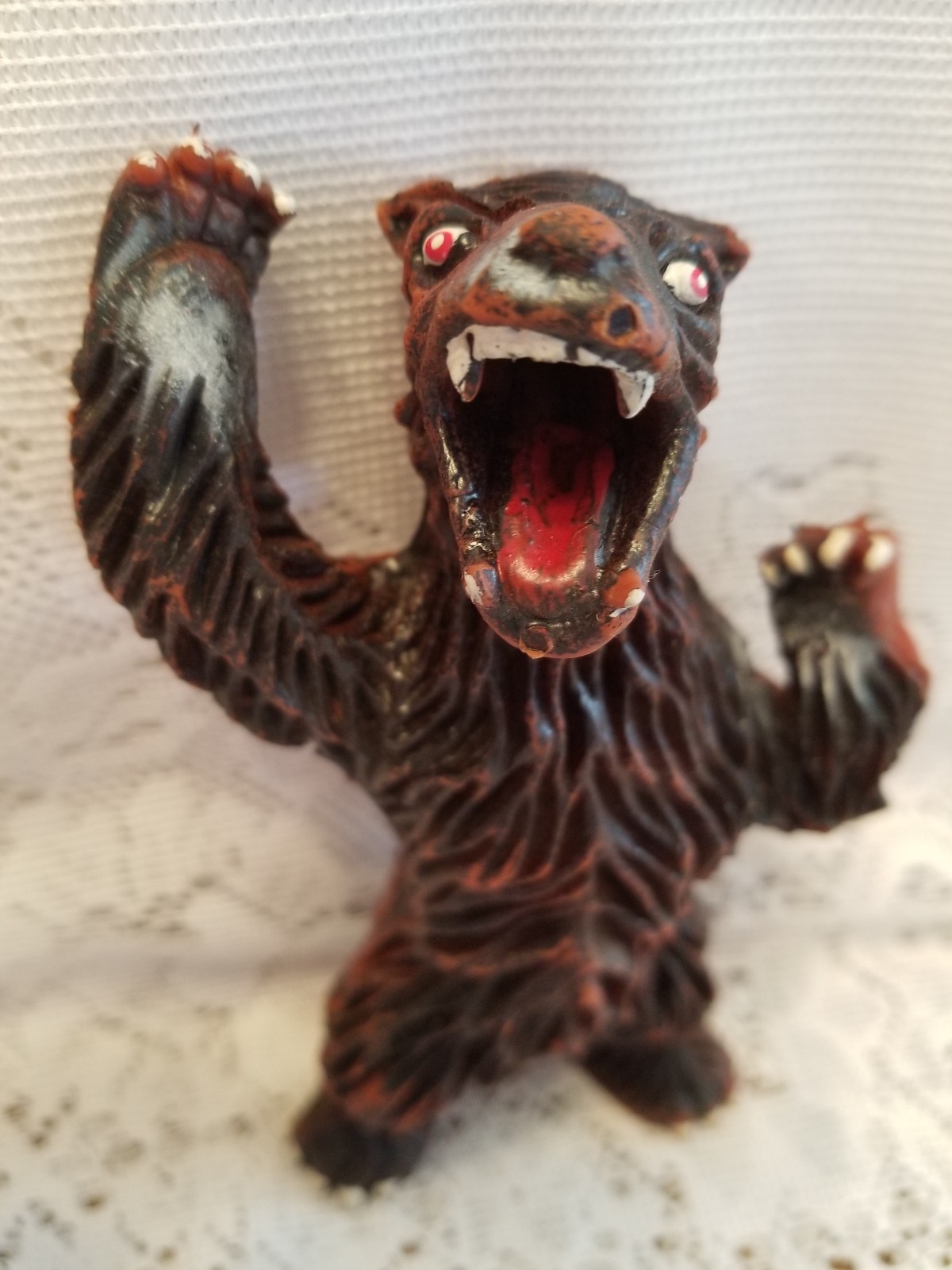 Imperial Toys Rubber "Grizzly" from the movie "Grizzly"- Remember when everyone tried to get the next "Jaws"? Well Grizzly was "Jaws" but with a bear! Imperial Toys flush with Jaws money scooped up the licensed for it and made rubber bears. Nobody really cared and Grizzly is something of a forgotten exploitation gem but I personally love stuff like this.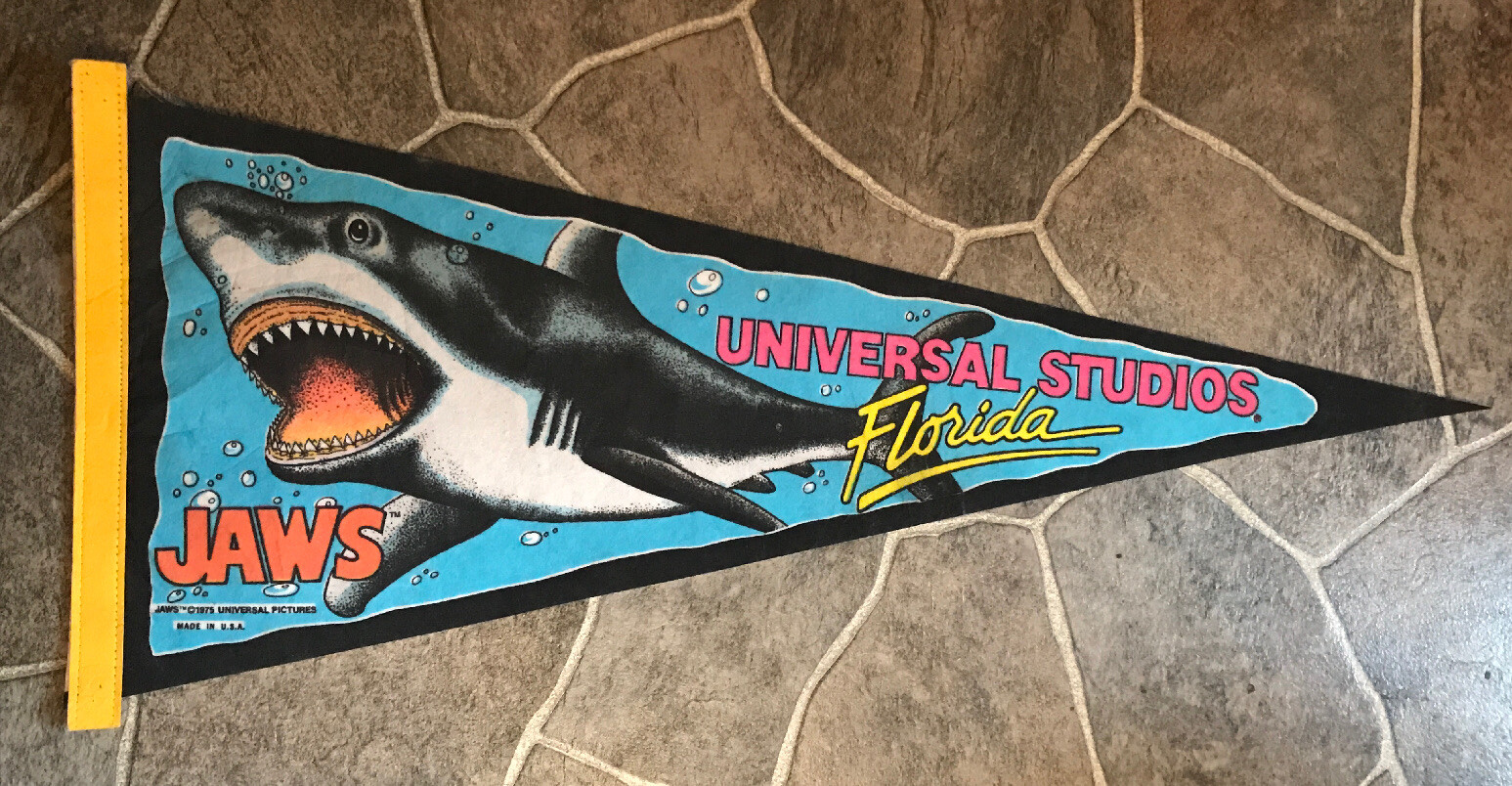 Universal Studios Jaws Pennant- Oh I don't know what i like more, the original Jaws or that ride. I went on that thing on my honeymoon for crapssakes. This pennant is tempting but this is post-Christmas so my budget probably won't do.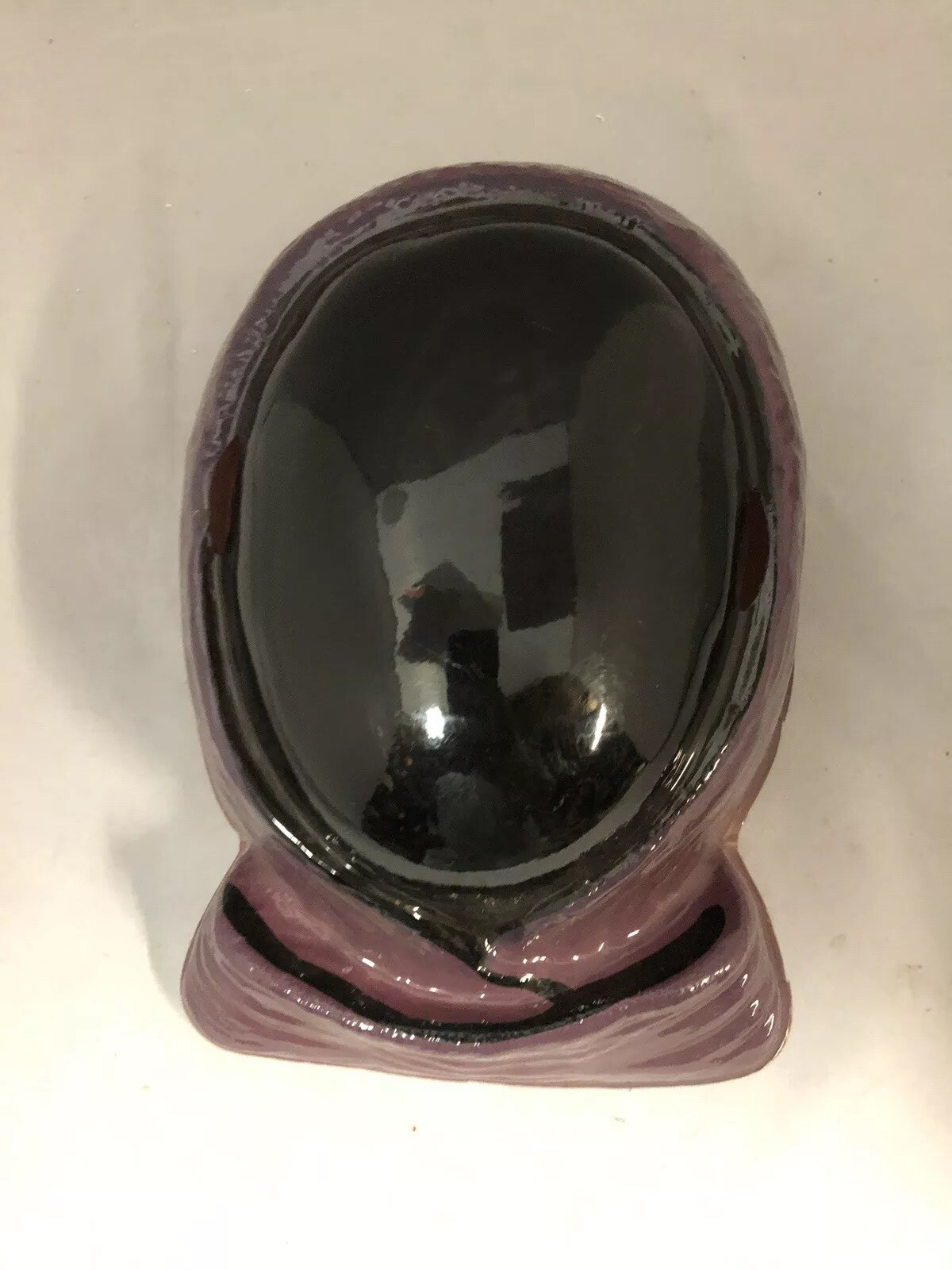 Black Hole Humanoid Mask from Italy- As readers of this blog know, I adore Disney's "The Black Hole" and seeing this children's mask of the lobotomized slaves of Dr. Reinhart (SPOILERS) is just so wonderfully wrong-headed. I will have to own one of these someday....