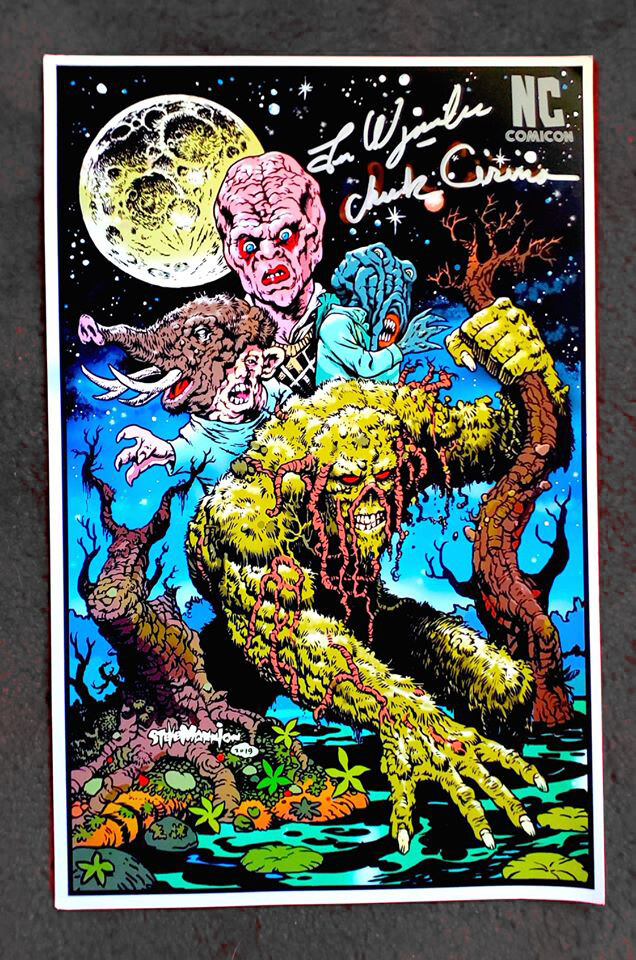 Return of Swamp Thing Print signed by Jim Wynorski- I have a real soft spot for this movie and for director Jim Wynorski. So when I found out Jim was selling these autographed prints, I wanted to promote them. These limited edition items are also signed by composer Chuck Cirino. I insist you buy this.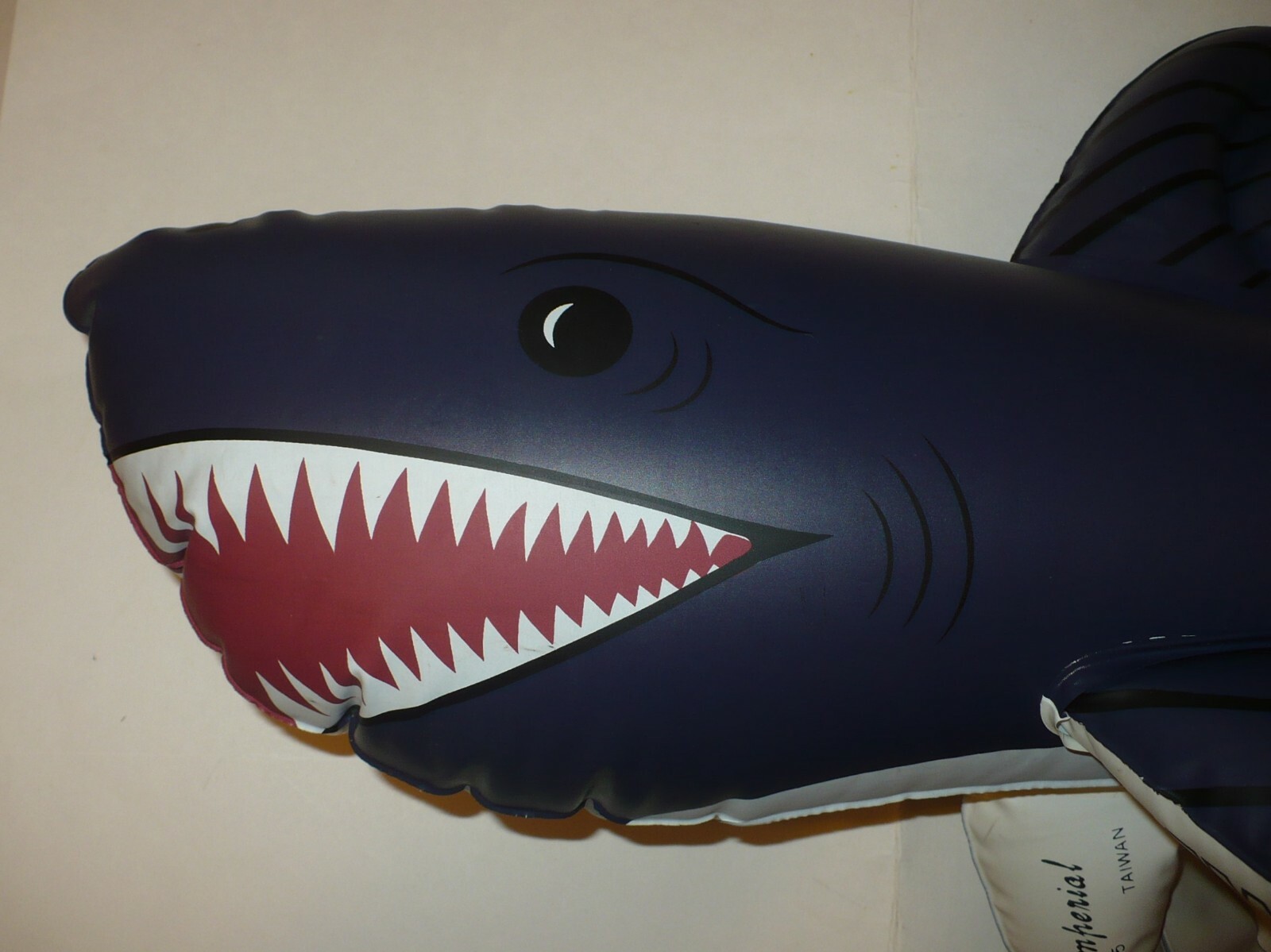 Inflatable Jaws toy by Imperial- I seriously love Jaws and i hope all the stories about remaking it aren't true. I don't know why I don't have more JAWS merch but for some reason, I've never gone there. This wonderful piece has the Jaws logo on its fins as it totally should?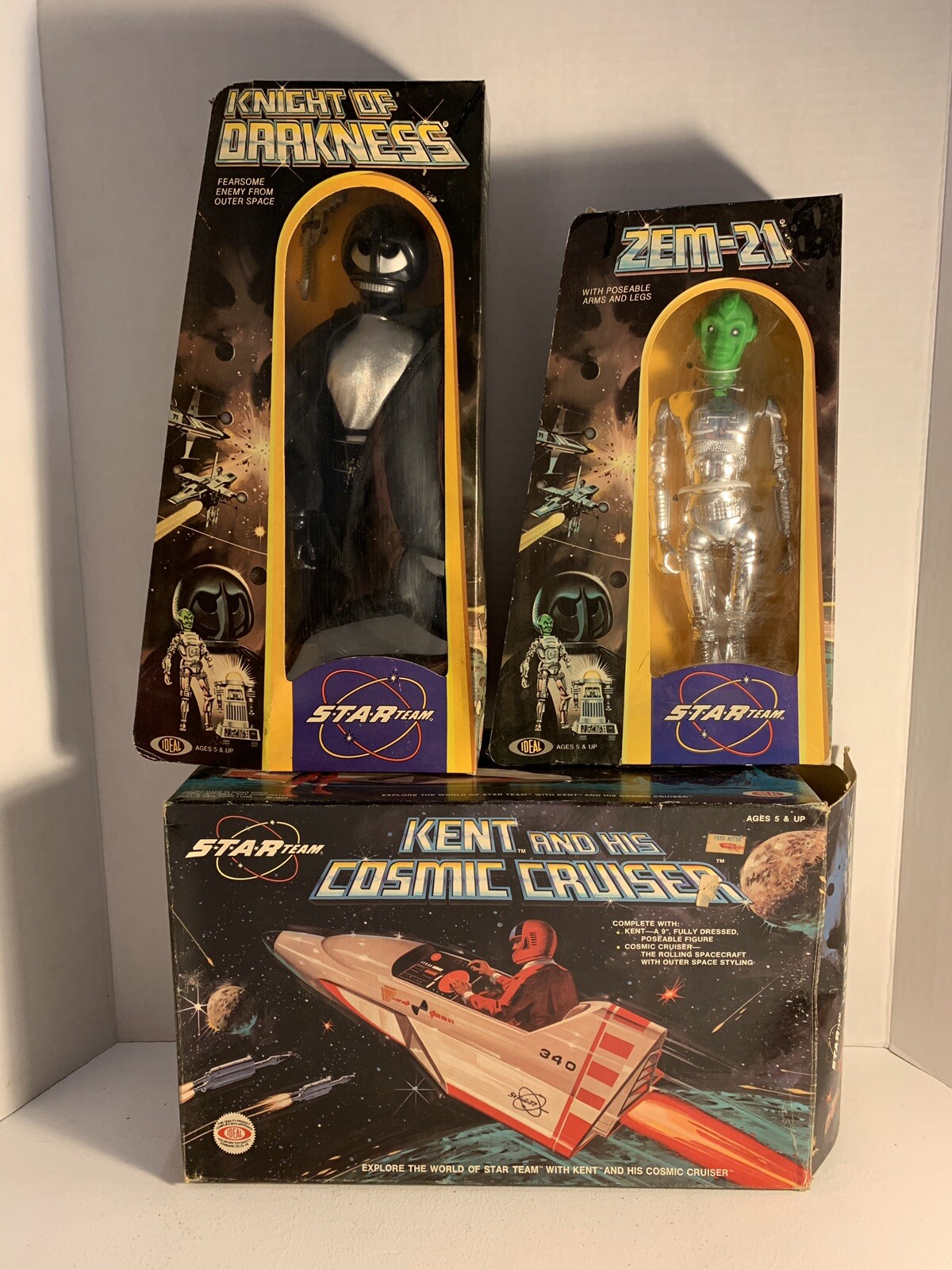 STAR TEAM Set- This week's Toy Ventures episode was about the Knight of Darkness, so I thought this collection was interesting. All you need is a Zeorid and Star Hawk and you can make George Lucas "pee his pants" furious by acting out their adventures.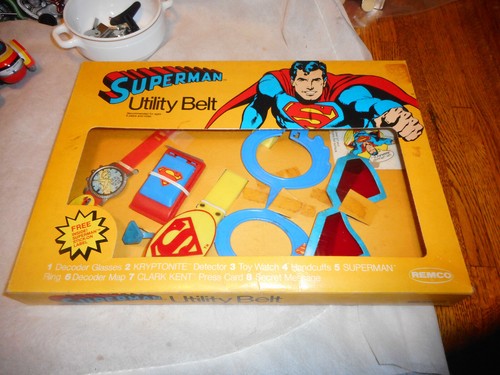 REMCO SUPERMAN UTILITY BELT- Next to the Hulk, Superman is the one character who probably doesn't need a belt full of gadgets.I mean, look at this stuff, can you imagine Superman using handcuffs and a communicator?
Yet, I want to own this someday, damn you REMCO!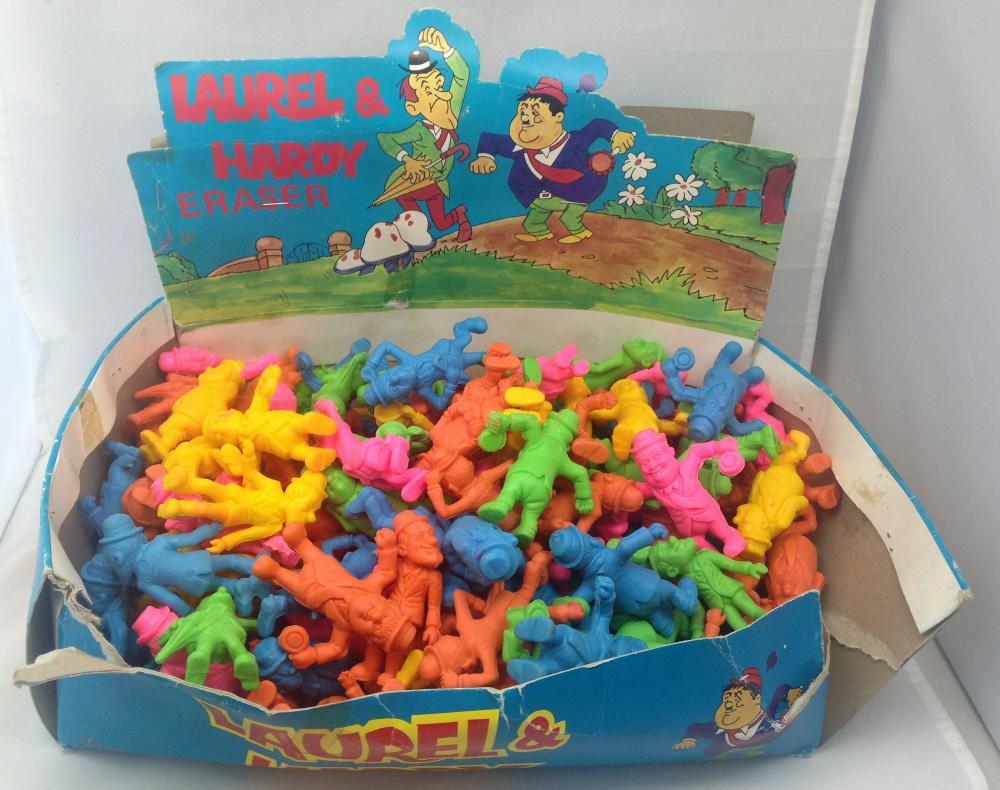 Display box of Laurel and Hardy Erasers- Rejoice Gen-Xers, we are the last generation to be marketed Laurel and Hardy merchandise and we are better for it. I have no recollection of these but yet they feel vaguely familiar and oh sooooo friendly.......