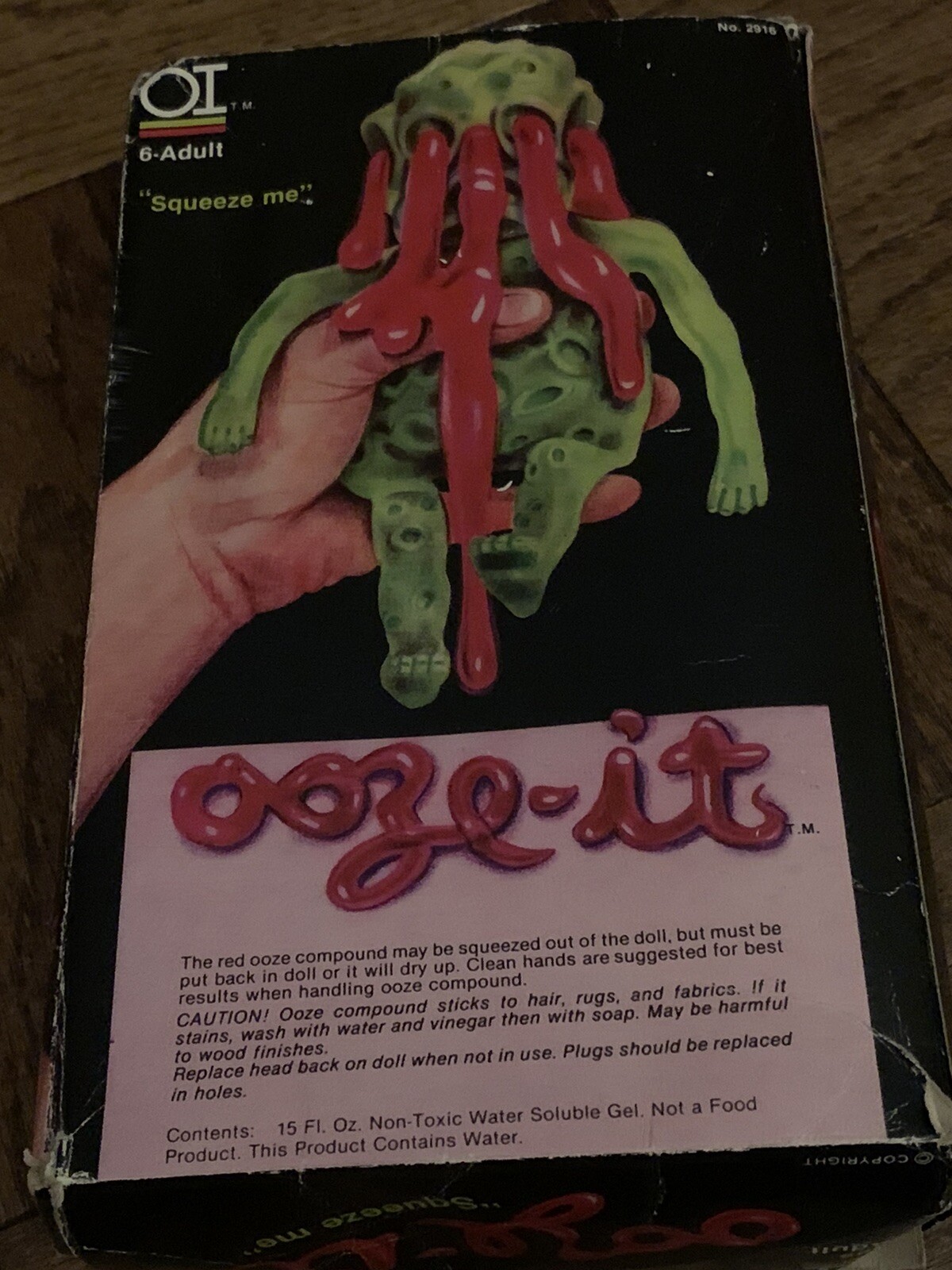 Ooze it- I don't remember Ooze-it as a kid because I'd have been all over that. Instead, i did what every other kid did and bit into my Stretch Armstrong and made my own Ooze-it.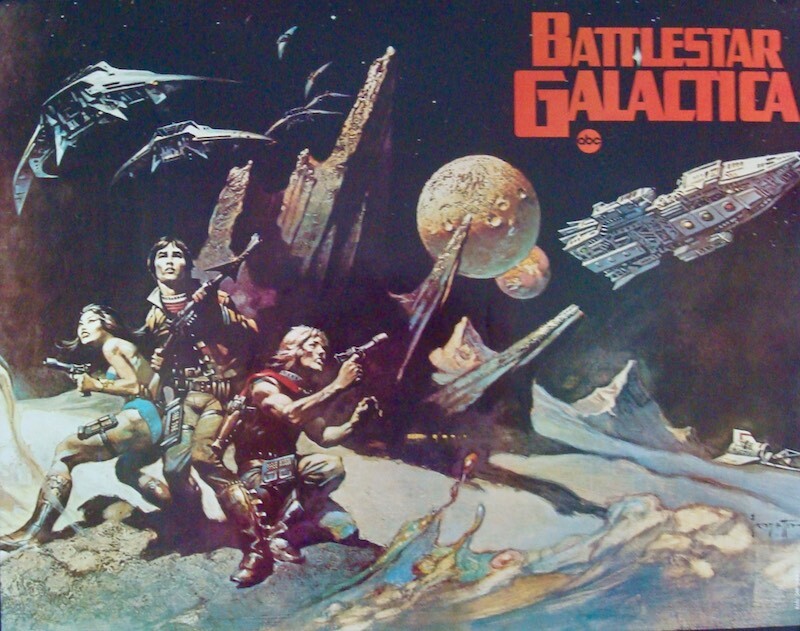 Frazetta ABC Battlestar Galactica Poster- I think the thing I love about this print (It's not the original but it is vintage) is how wonderfully off-model everybody is. It's like the folks at Universal saw that awesome Hildebrant Star Wars poster and barked into a phone "Get me a fantasy artist just like that guy!"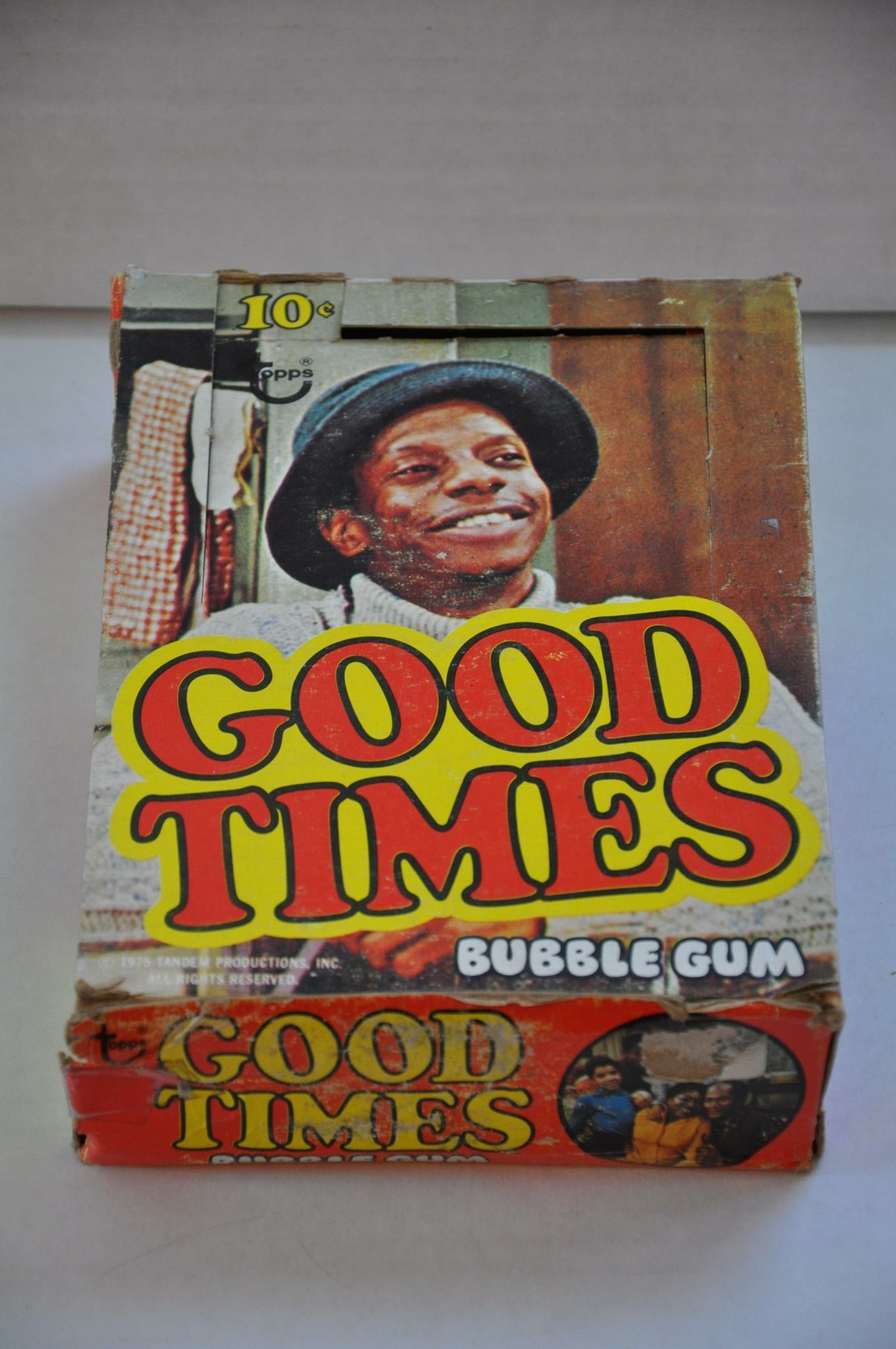 Good Times Trading Card box- So much nostalgia packed into these things, once for when I was a kid and later as a collector in the 1980s (these did not sell great and were still readily available at some stores).
As a kid I owned a bunch of these, mostly ones where James is threatening to beat the crap out of his kids. John Amos was TV's scariest dad and held that title until "The Wonder Years" debuted in 1988.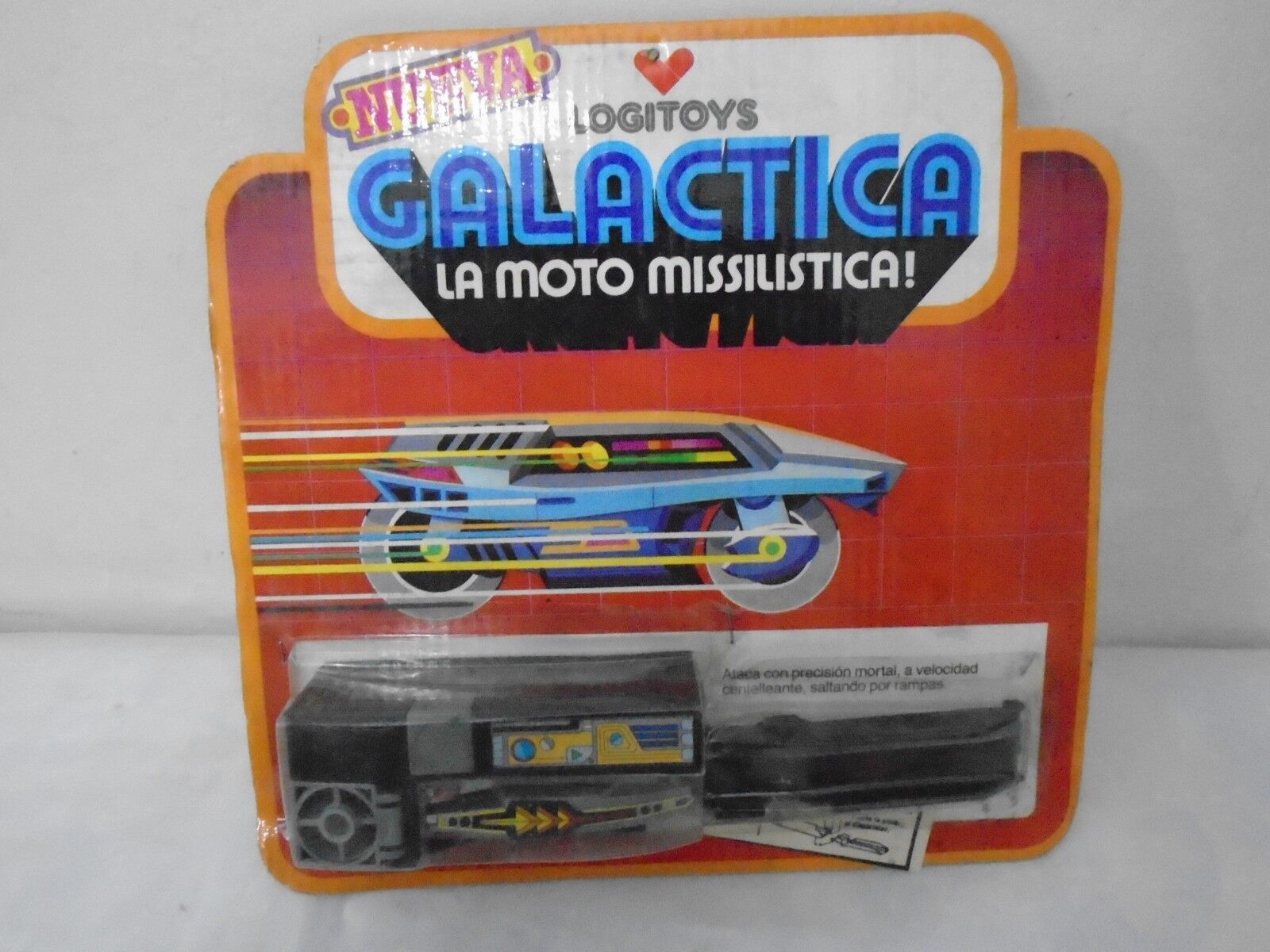 Galactica 1980 Motorcycle from Argentina- Oh sure, they got bikes but i'll go an eternity without a Doctor Zee action figure. Now if you'll excuse me, I have to go paint a beard on an Adama action figure...
I cried when "Cy" died....