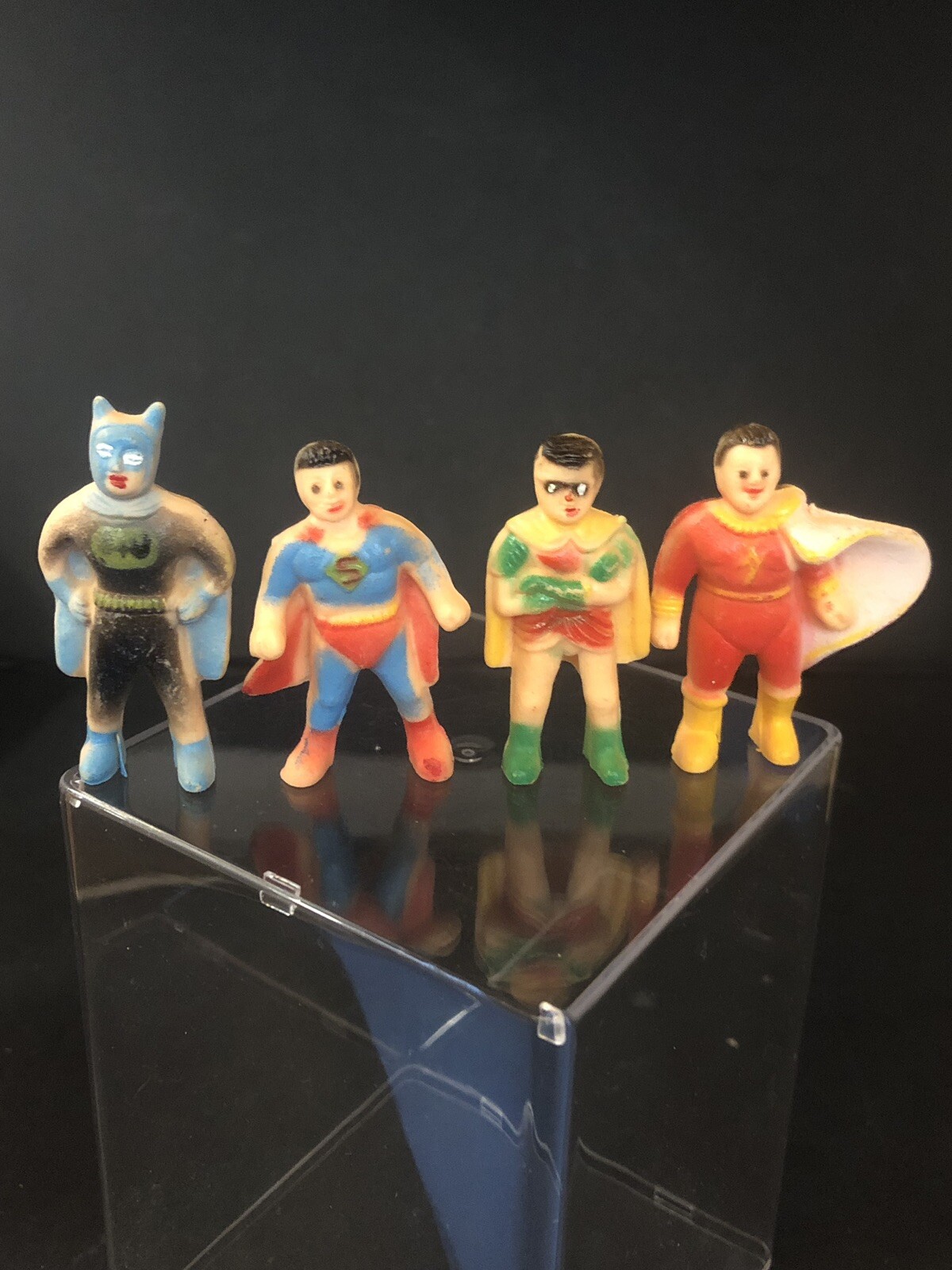 Superhero Cake Toppers from the mid 1970s- I've had a couple of sets of these guys and they still go for $5 each. I don't think they're licensed but there is something so lovable about them, especially since they look like they've had enough cake.

Superhero Fridge Magnets- I have these all over my fridge, they're childhood, pure childhood to me. This lot is kind of expensive but they do pop up reasonable.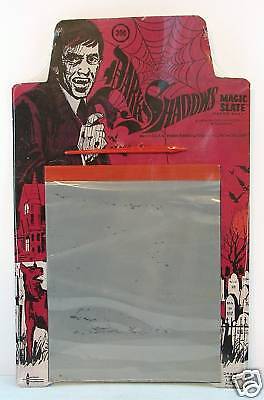 Dark Shadows Magic Slate- While this is rare as heck, this has been on eBay for a long time because I don't think the seller really wants to part with it. I'm a sucker for Barnabus Collins merchandise, I don't expect anyone I know to hit the buy it now but man it's kind of cool.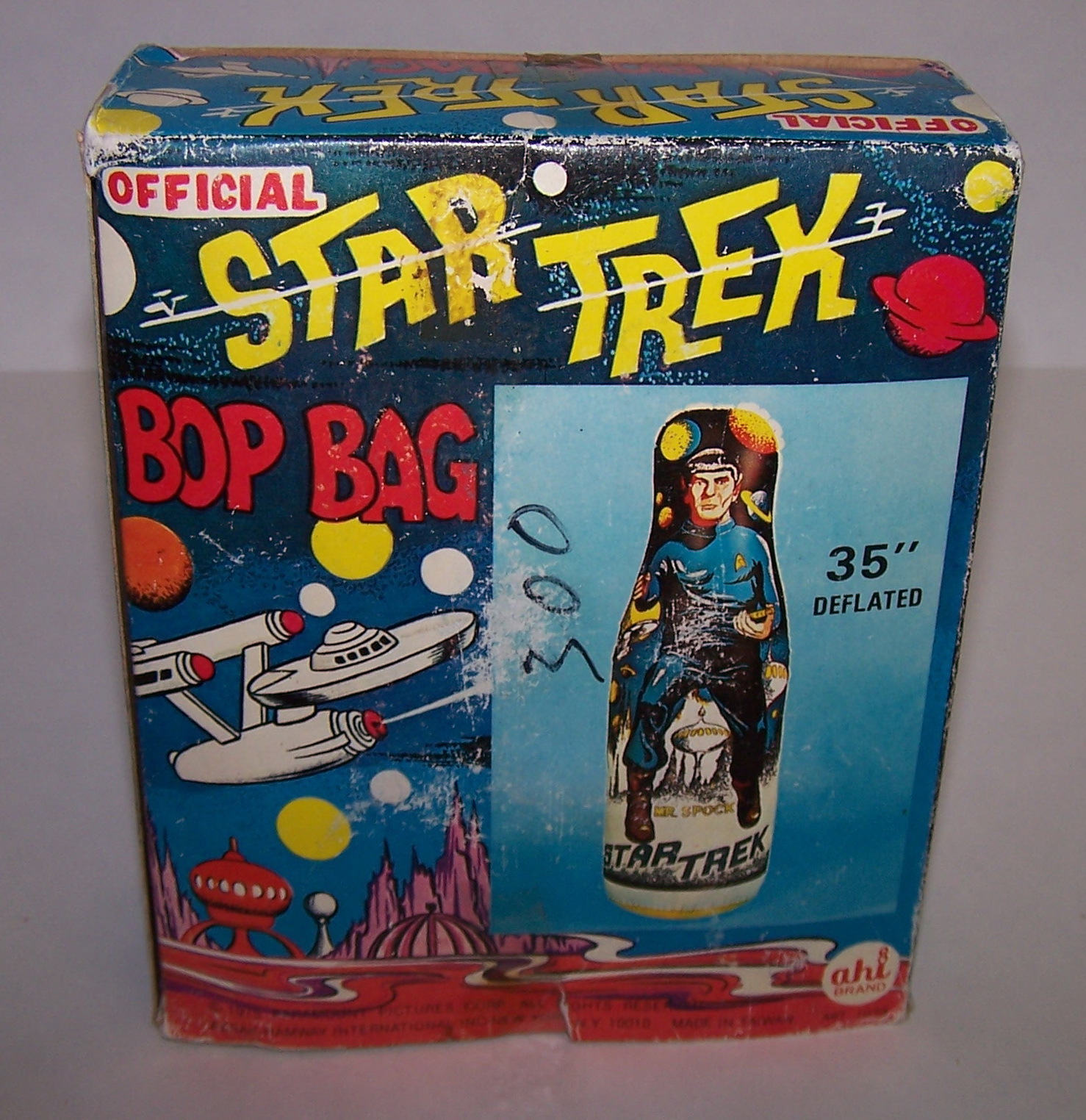 Mr Spock Bop Bag- Don't hit Spock, he's scary strong and totally flips out if you mention his mom. I have one of these, if I could get it back in the box it could be your for half this price.
BONUS AUCTION: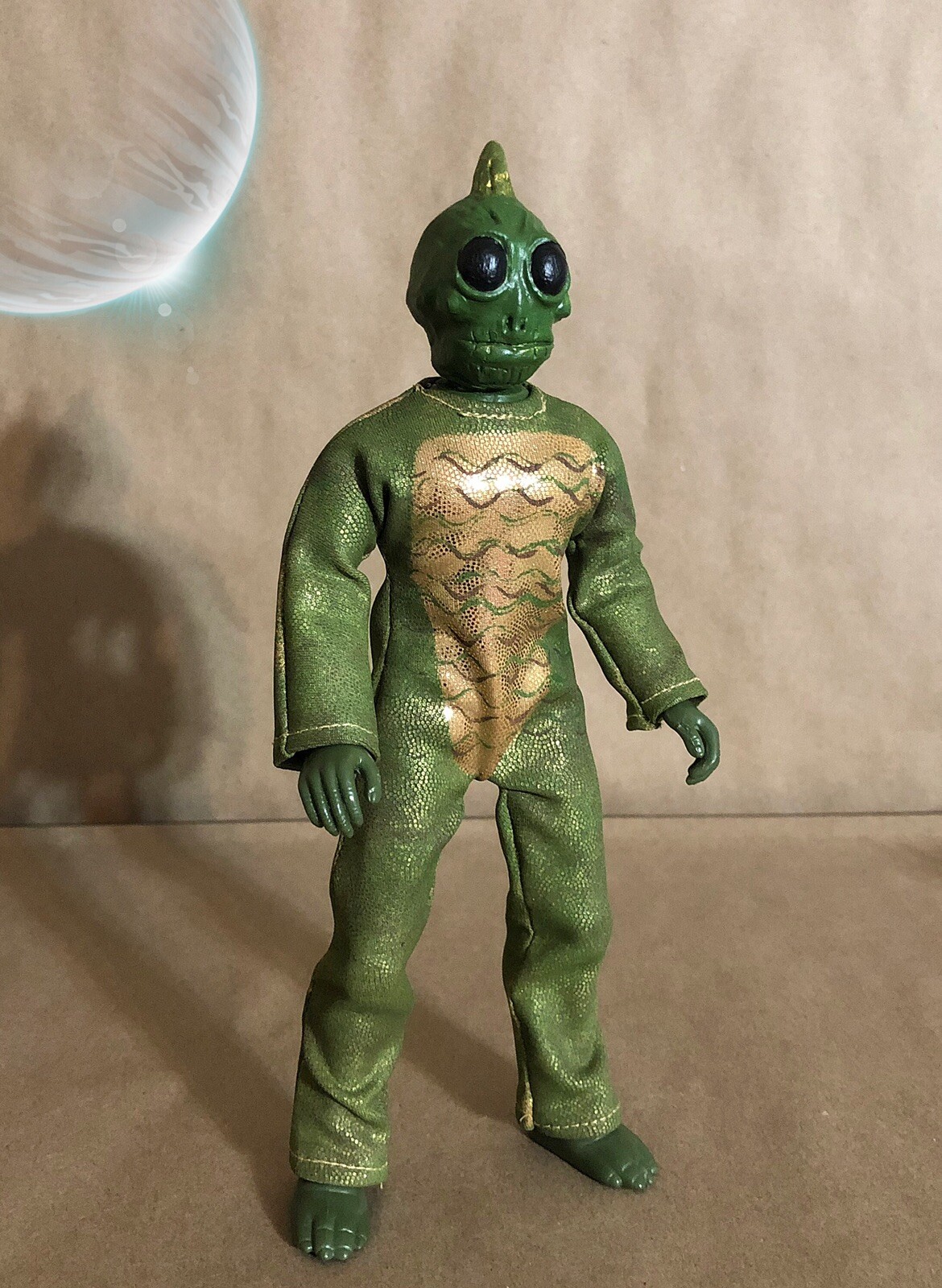 Mego Sleestak Custom- As readers of this blog know, I loves me some Sleestaks and this figure by Rachel makes me smile. BUY IT!