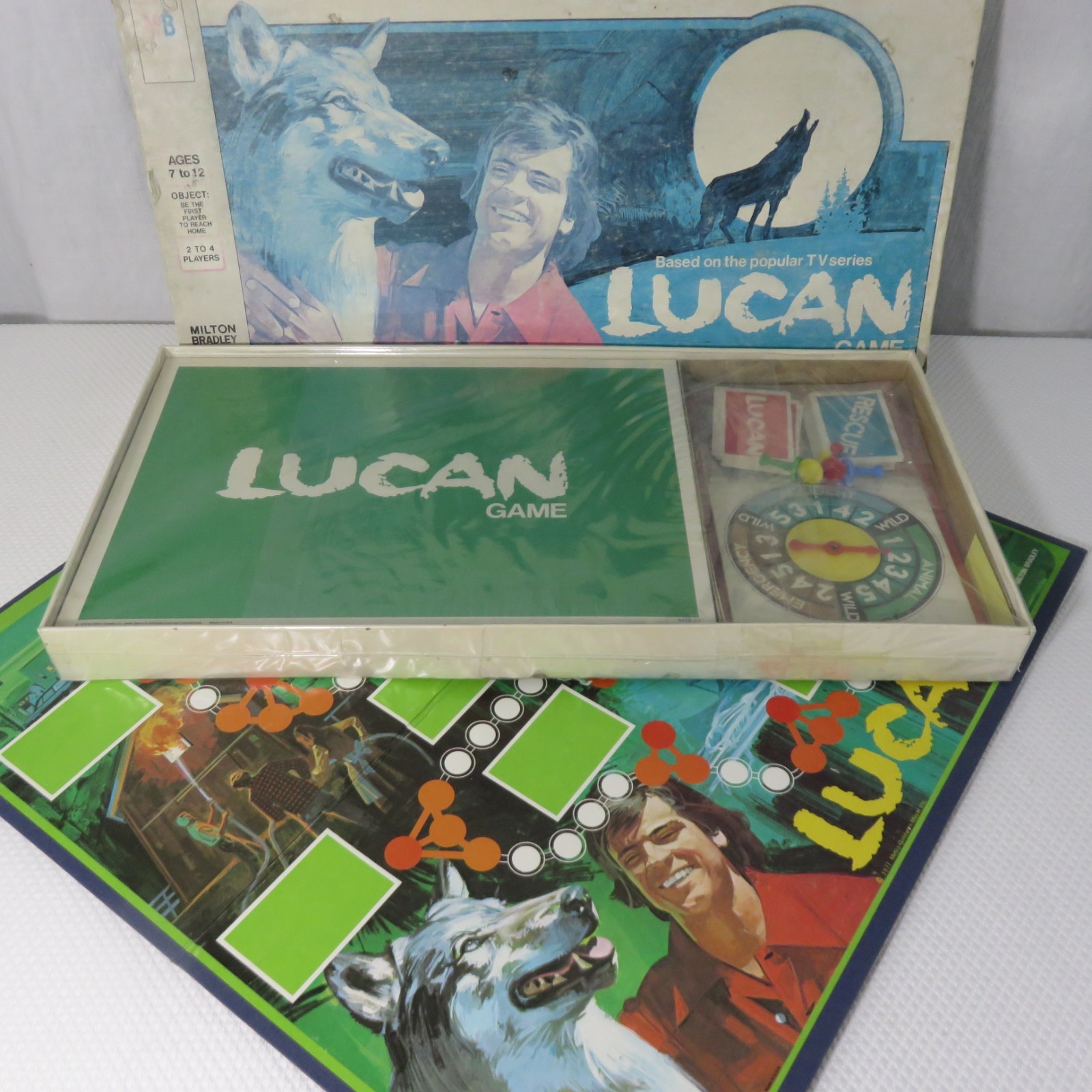 Lucan the board game: Lucan was a short lived TV show about a boy raised by wolves being on the run, it was like "The Incredible Hulk" but instead of turning green, he had wolf powers of some kind. I had an older sister who watched ANY TV show with a horse or a dog, so yup I saw every Lucan growing up. I had no idea that it had merchandise of any kind!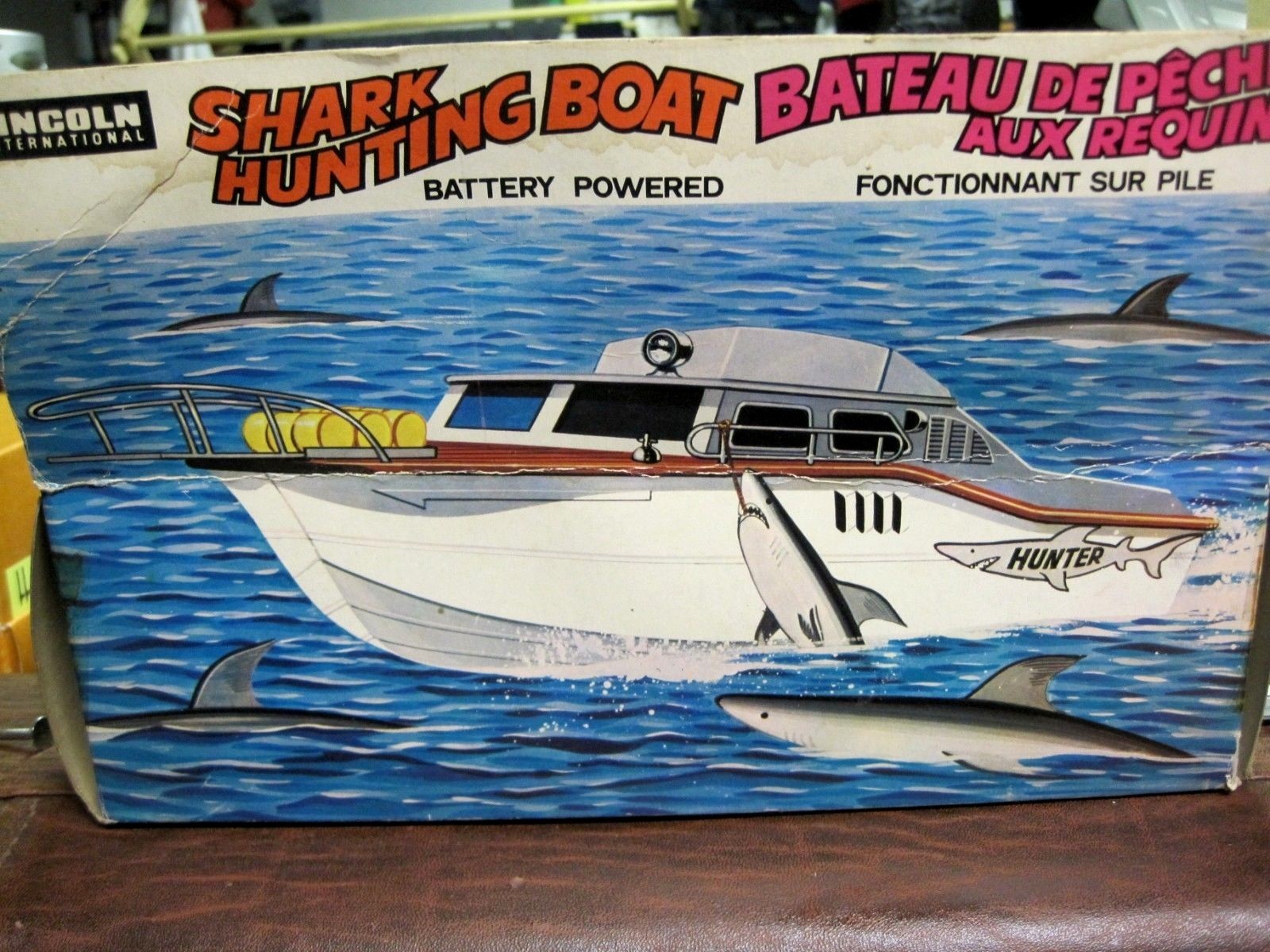 Shark Hunting Boat by Lincoln International- A lot of Rack Toy companies tried to cash in on JAWS with rubber Sharks. Lincoln International went above and beyond by making a replica of Quint's boat (but not actually calling it that of course!)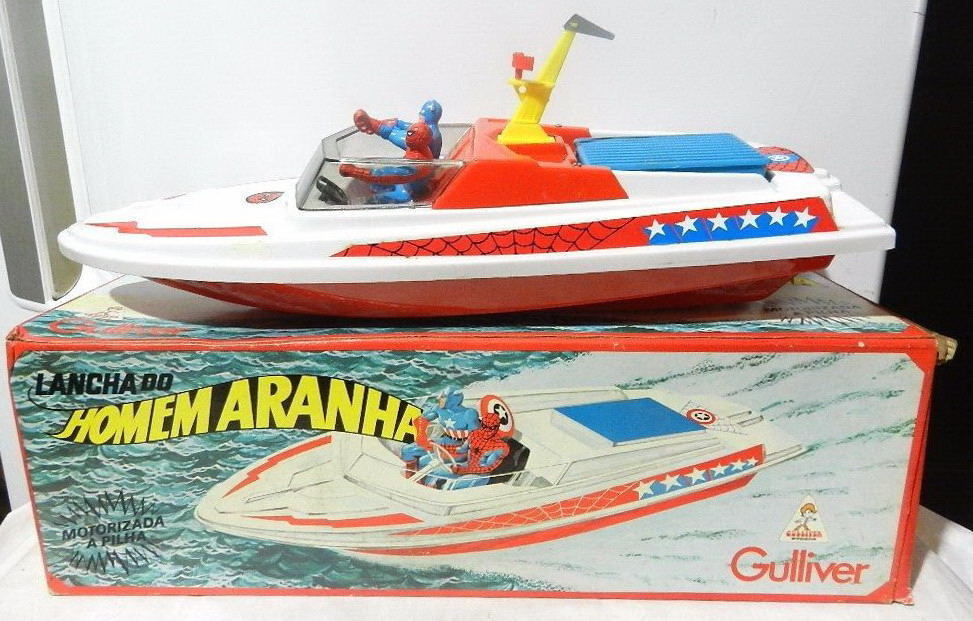 Captain America and Spider-Man Speedboat by Gulliver- OK so there is a bit of a boat theme going on, I love Guillver toys from Brazil, just such a neat window into another world. This boat suggest that Cap and Spider-Man hang out on the weekends and probably go to Long Island Sound.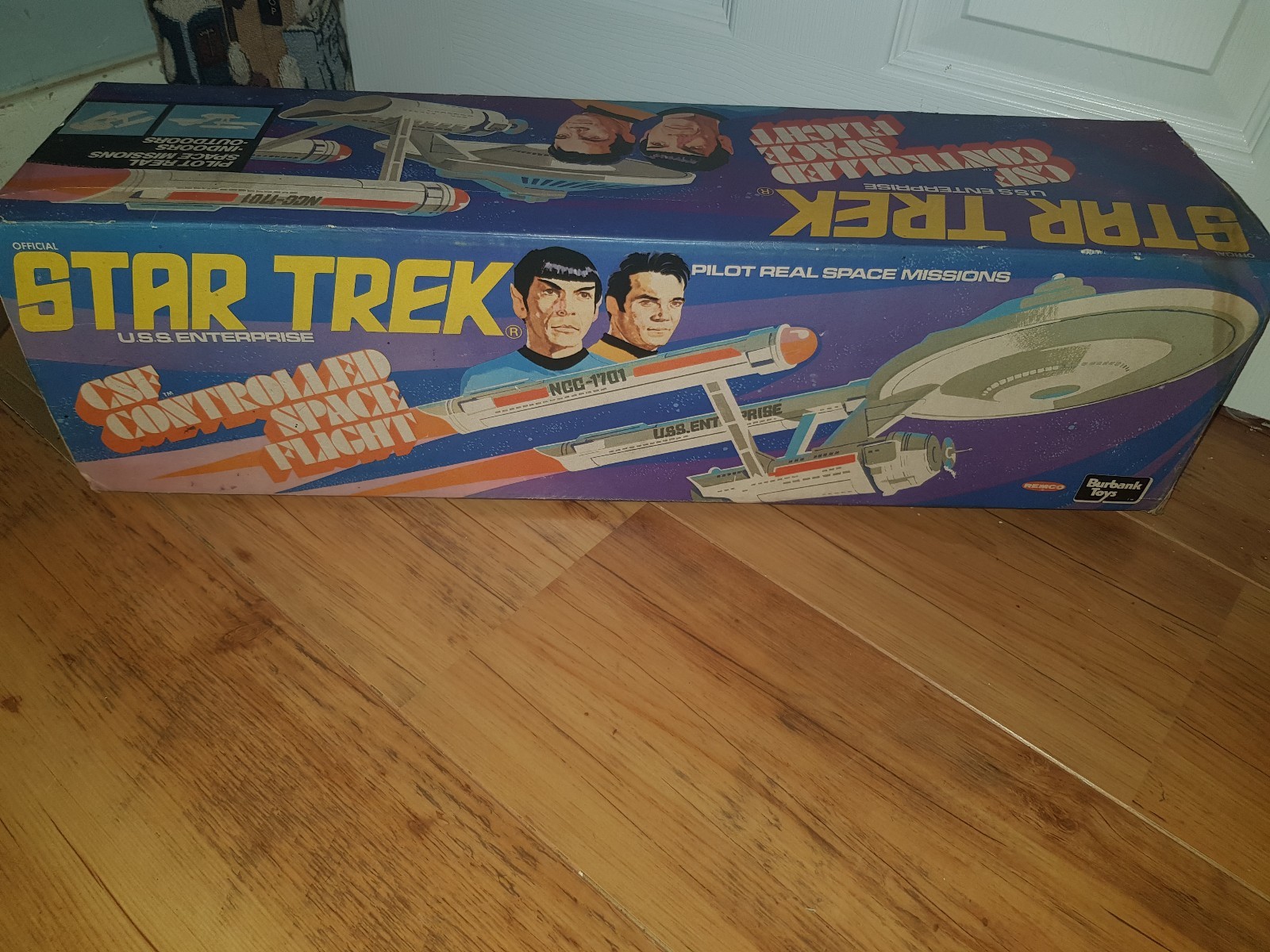 Remco Star Trek CSF set in British box- The art on British packaging always seems superior for some reason, this is no exception.