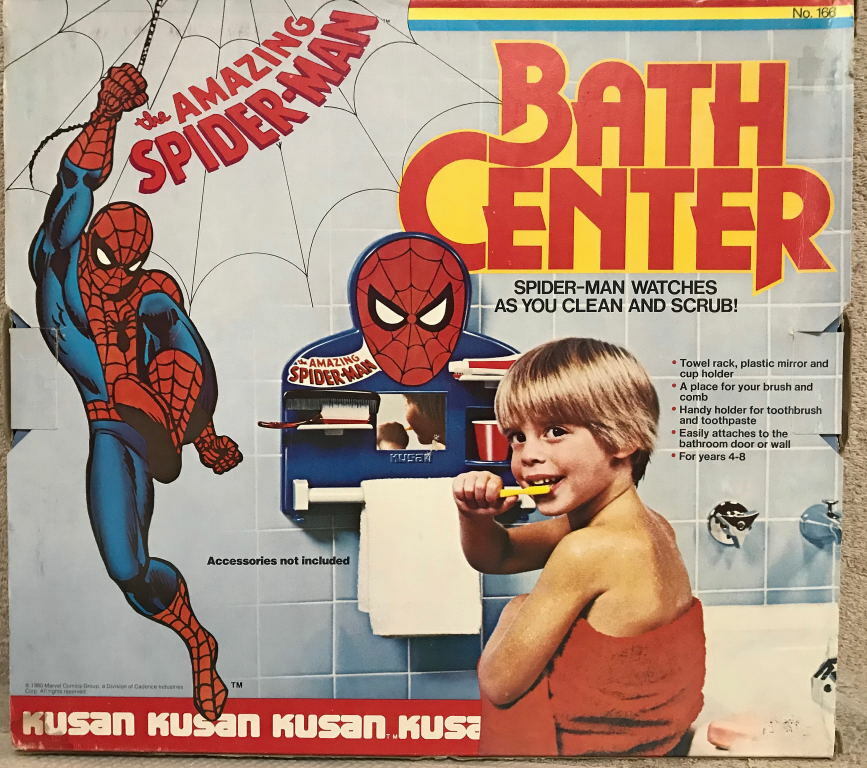 Spider-Man Bath Center- "SPIDER-MAN WATCHES AS YOU CLEAN AND SCRUB" is the worst ad copy I have ever read. I really liked Spider-man as a kid but there is no way I'd have been ok with getting naked in front of him. This item would have totally ruined my relationship with comic books forever.

Remco Flash Kite- In 1971, when nobody was making Superhero merchandise, Remco put out a series of Kites that included Wonder Woman in that weird white outfit, Superman, Two Flashes, and of course, Batman. These things are crazy hard to find and I didn't even know if they all got made.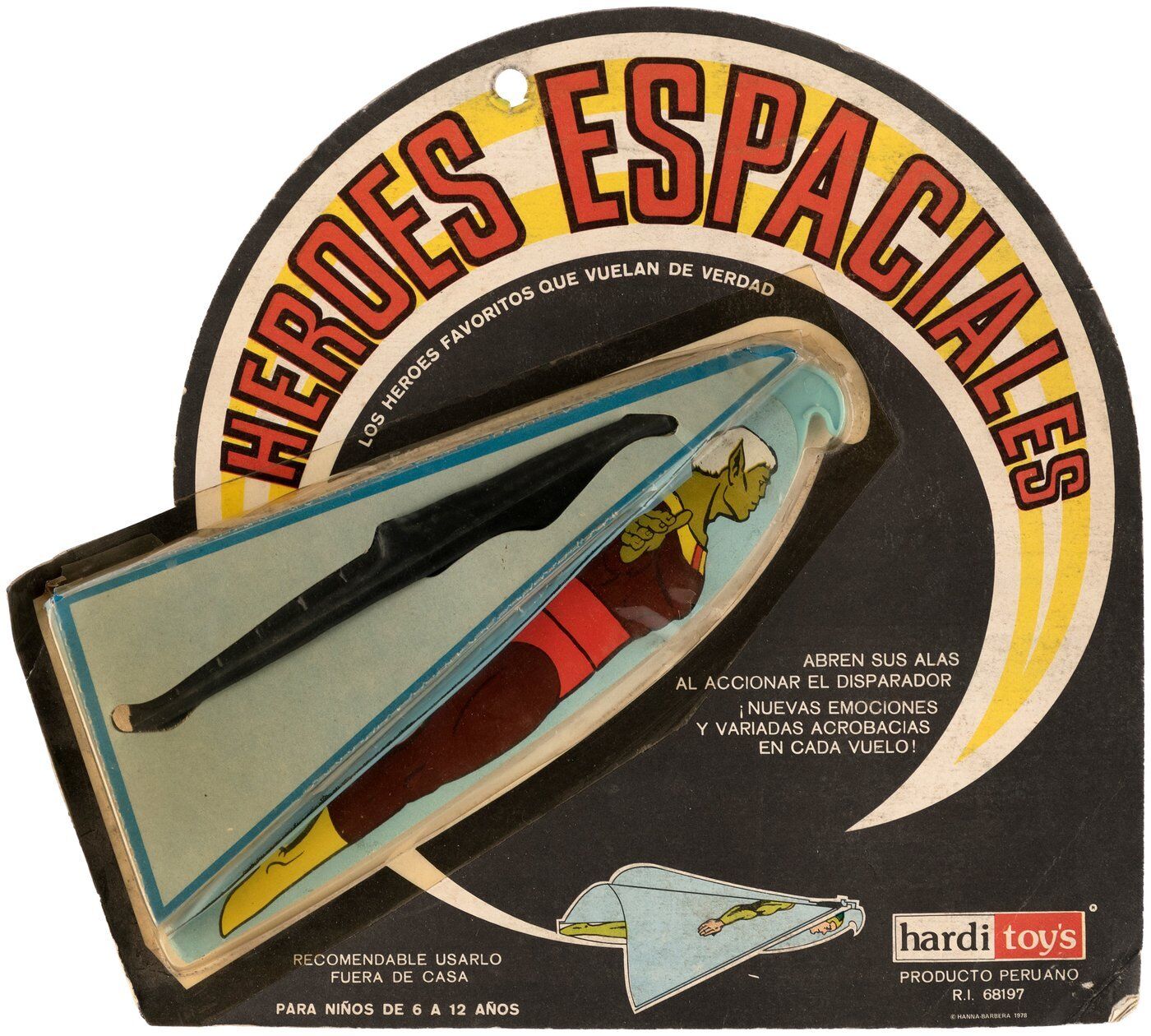 Meteor Man Glider I've seen these gliders for Marvel Comics characters before but never Birdman and the Galaxy Trio before! Apparently Peru liked the series as much as i do.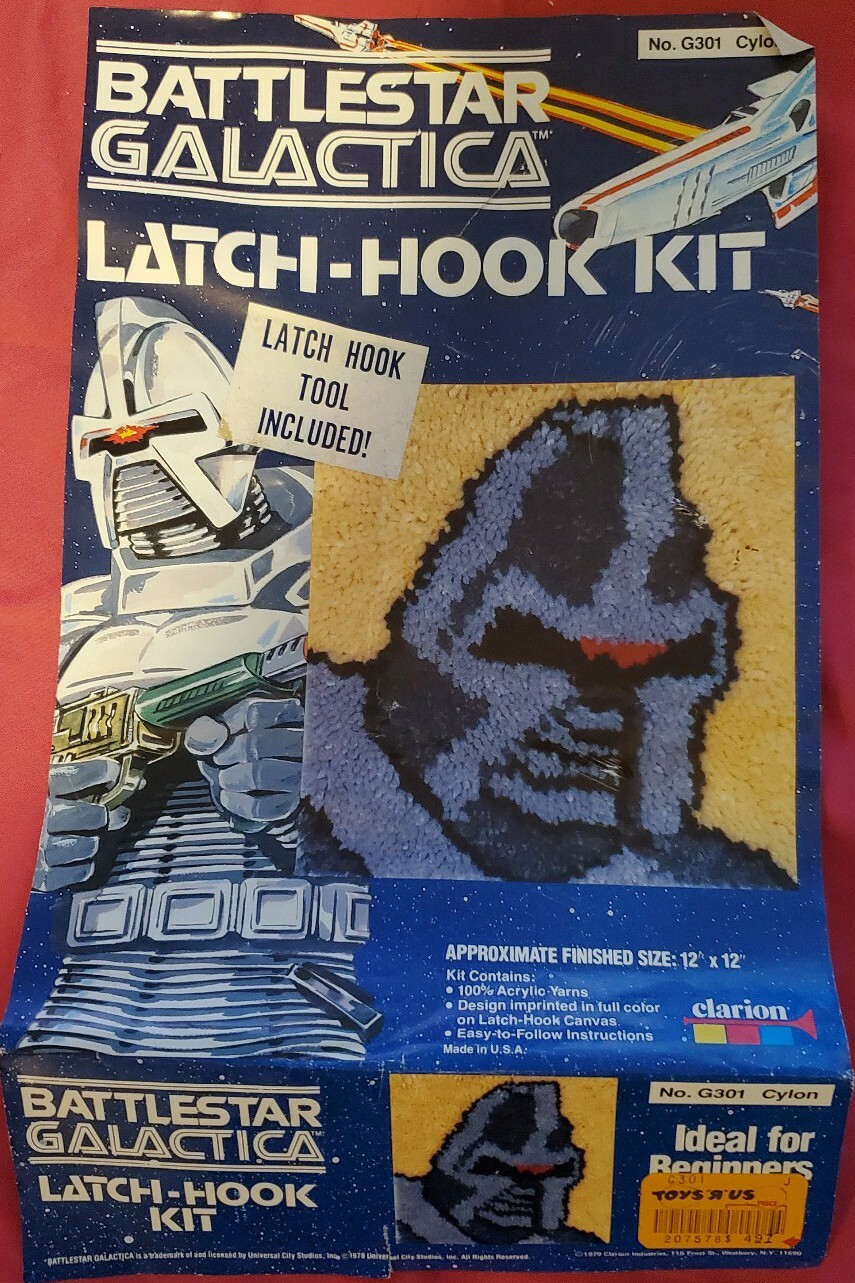 Battle Star Galactica Latch Hook Kit- Round these parts we called this "Rug Hooking" and boy did I get the bug! I did a Snoopy one and then later designed my own Superman logo. I've seen one of these finished Cylons and let me tell you, it's glorious.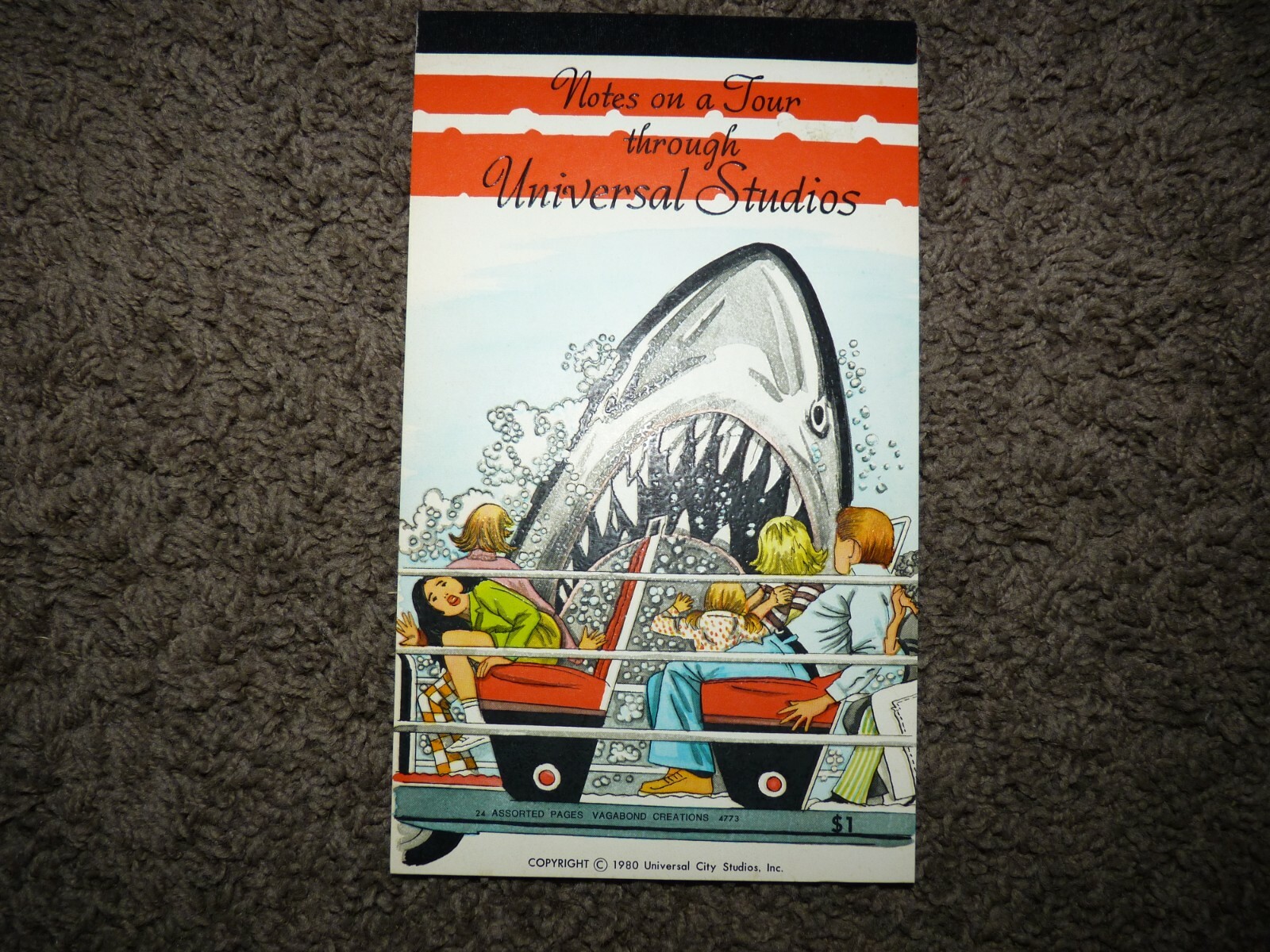 Universal Studios Notebook- My friend David sends me Universal Studios memorabilia auctions all the time and I never want him to stop. This booklet features the Universal Monsters, Battlestar Galactica, and of course the Jaws ride.
Fun Fact about me, I totally freaked out on the Jaws ride my first time on it, it triggered some deep-seated childhood nightmares, I was on my honeymoon.
Like Mego Knock-Offs? Join our Facebook group dedicated today, it's an intimate group that focuses just on vintage toys: https://www.facebook.com/groups/Megoknockoff/
The First issue of PlaidStallion's Toy-Ventures Magazine is coming this July, the premier issue will be a salute to Azrak-Hamway international and features articles about Star Trek, Space:1999, World Famous Super Monsters, KISS and of course parachuting Superheroes. Learn more here: