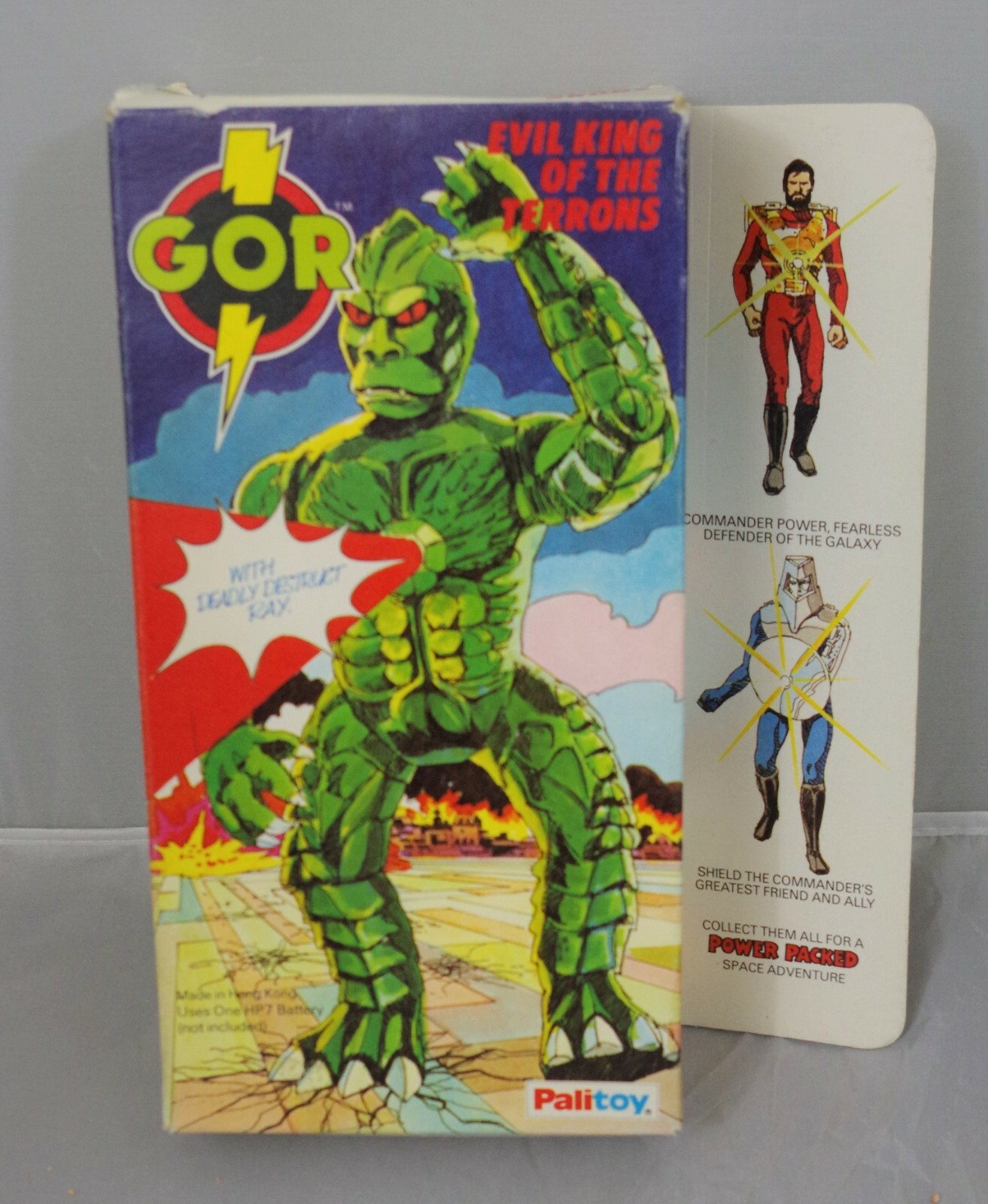 British Gor King of the Terrons from Super Joe- If I wasn't currently unemployed this would be on it's way to "Bri-Bri" right now. BTW that is what the woman in the post office calls me, I like her and she gives me packages, so I deal with it.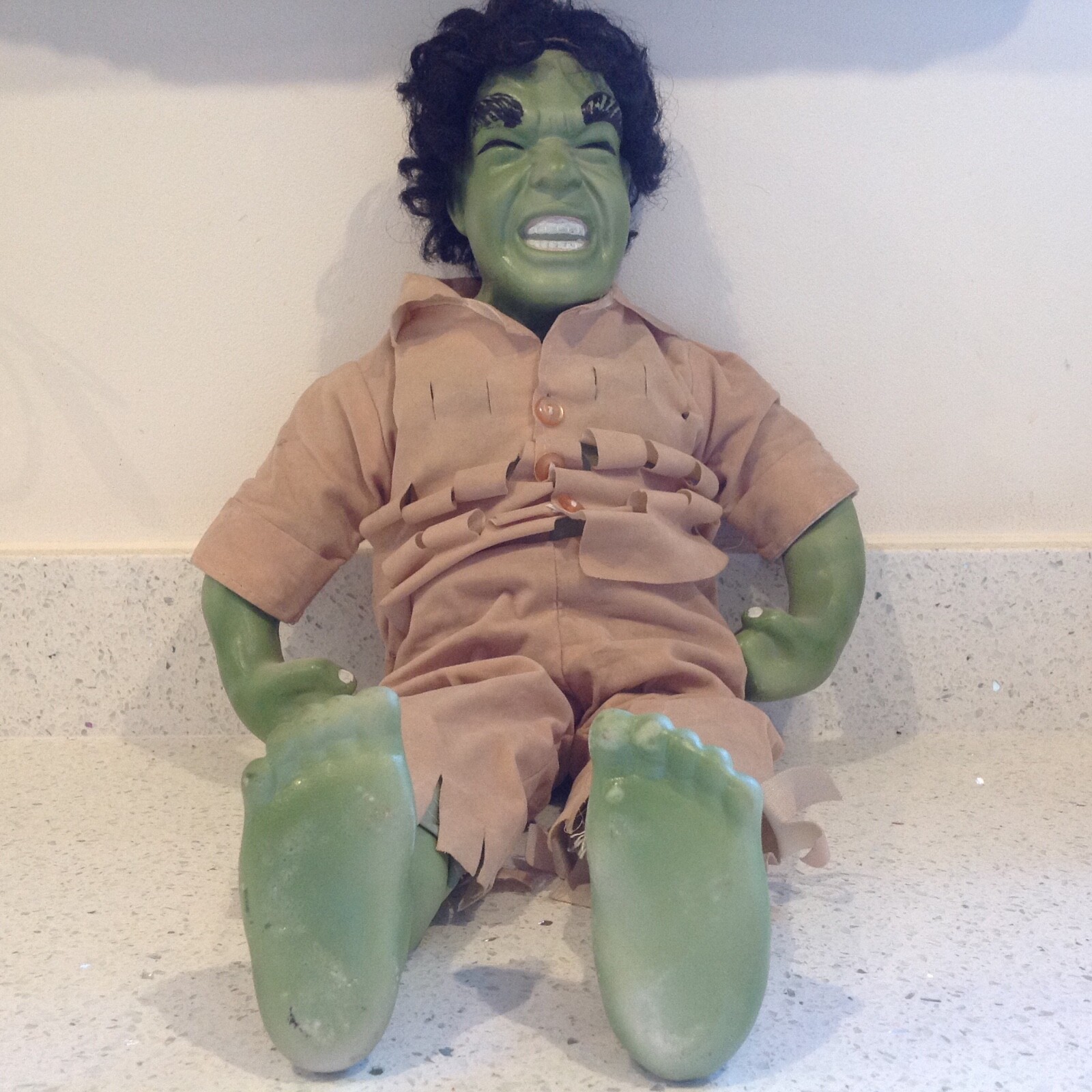 Weird European Incredible Hulk Figure- My pal David Lockwood loves this toy, I think it's a homunculus spawned when Lou Ferrigno shared a passionate night with Gilbert Gottfried. I want one but on the same token, I'm completely "wet the bed" terrified of it.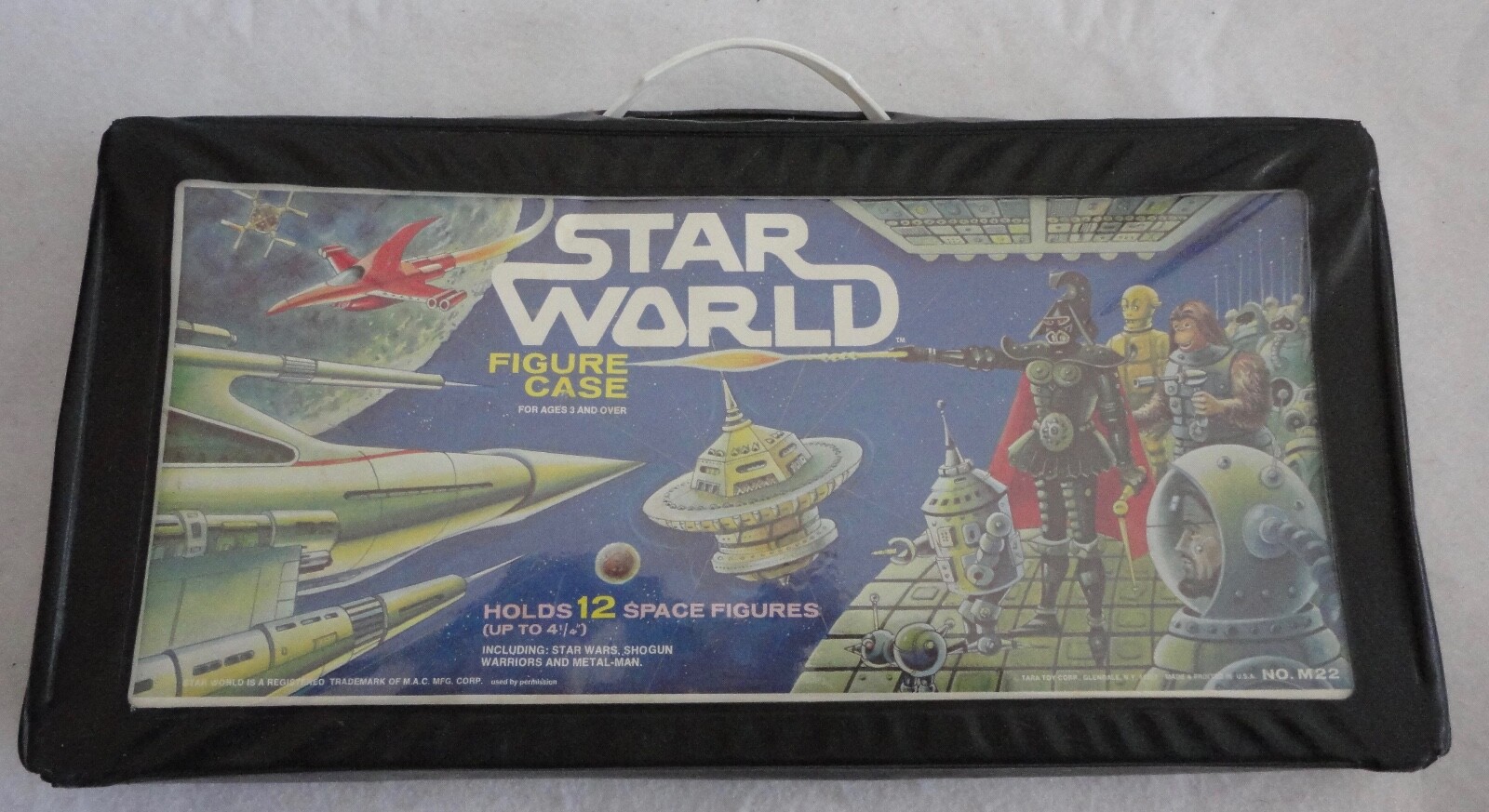 Star World Carry Case- I love dumb, copyright infringing stuff like this. This is kind of toy as a kid I'd find at "Bargain Harolds". OK, I know most of you won't get that local reference but the name "Bargain Harolds" probably transcends geography and you know that was the worst store to buy toys in. Even the comic books were just....unpleasant.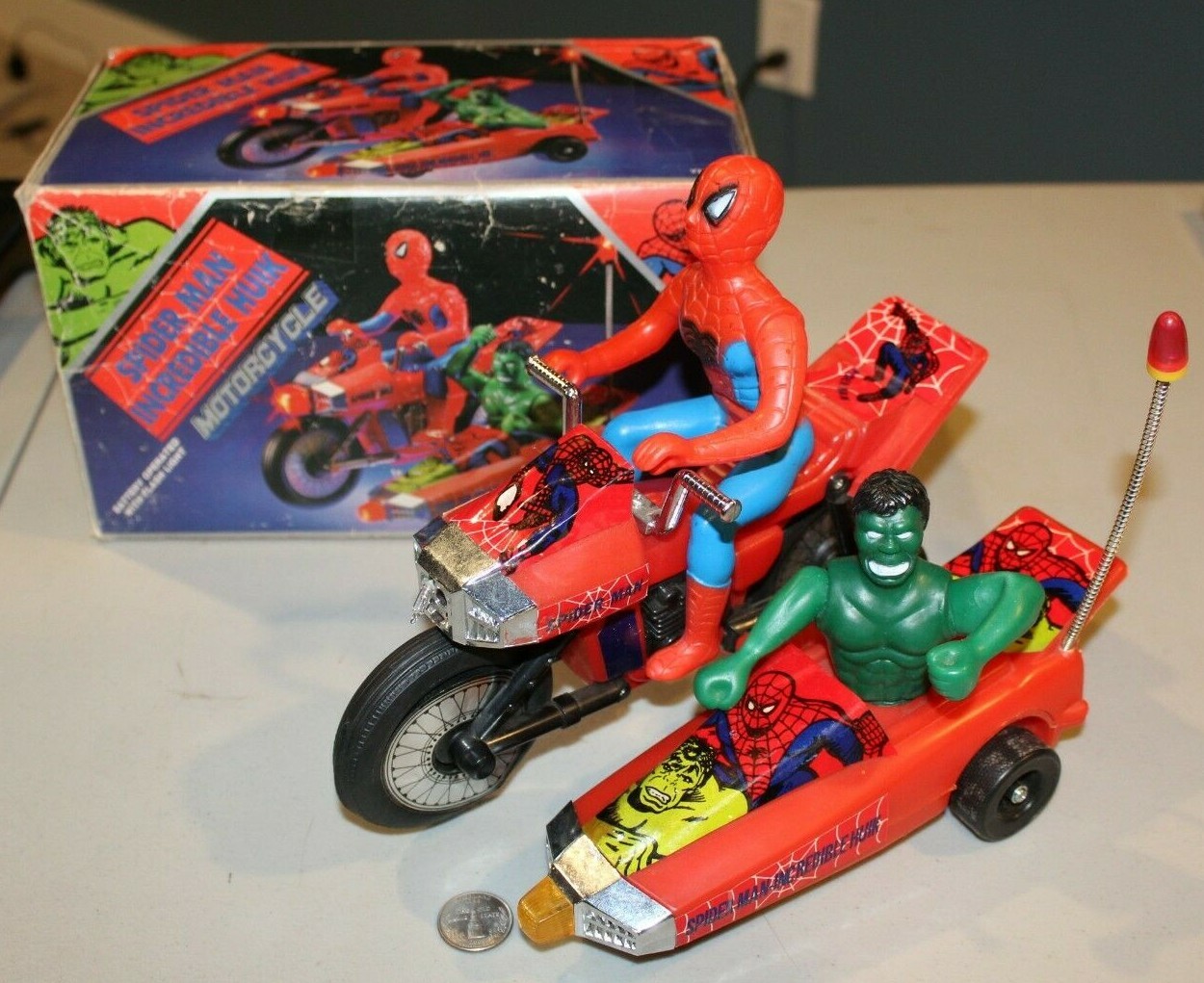 Incredible Hulk and Spider-Man Motorcycle- Hey Hong Kong, you can't take every Batman and Robin toy and make it for Hulk and Spider-Man or maybe you should because you create amazing comedy when you do. Never mind, carry on bootleggers, we need you right now...
1960s Dalek Playsuit MIB- My God, it's so beautiful, I may need a moment. Sorry, I promised not to get emotional but here come the waterworks...